Beginner
Mark as New

Bookmark

Subscribe

Mute

Email to a Friend
errorMessage: AppManager::ApplicationEntry::updateProcessStatus - Application "AnalysisEngine " terminated prematurely name=errSystemError
Hi
I am currently having a problem with my IPS where my IPS Manager software is showing the Senor Health to be critical.
When i shutdown the interface and reset it, the senor comes back up fine and will work ok from anywhere between a few hours to a day or so.
after checking the logs out, its reporting this message when it crashes:
evError: eventId=1327083214867780984 vendor=Cisco severity=error
originator:
hostId: CH-CC01-SSM-20-01
appName: mainApp
appInstanceId: 359
time: Oct 25, 2012 13:14:56 UTC offset=0 timeZone=GMT00:00
errorMessage: AppManager::ApplicationEntry::updateProcessStatus - Application "AnalysisEngine " terminated prematurely name=errSystemError
Could this be a corrupt iOS on the IPS or the module itself?
Is there a way where i can check/locate the fault log better?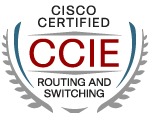 Rising star
Mark as New

Bookmark

Subscribe

Mute

Email to a Friend
I would suggest that you open a case with TAC so an available IDS Engineer take a look at the logs in the show tech output from the CLI. There isn't enough info from the above to identify root cause.