Highlighted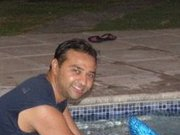 Beginner
Mark as New

Bookmark

Subscribe

Mute

Email to a Friend
Visio Stencil WS-2960-48TC-L Unable to Edit text
Hi Everyone
I have been working with Cisco Visio stencil for years.
However I have come across some buggy Visio objects.
The following link explains what you can do to the Visio objects:
http://cisco-images.test.edgekey.net/en/US/prod/assets/visio/product_visio_icon0900aecd800940c3.pdf
In the second page of the above document, it says:
"
3. Right-click the shape on the page and choose from the menu:
● Hide or show the text label.
● Enable editing of the text label.
"
The above option does not show for:
WS-2960-48TC-L
WS-2960-24LT-L
and other 2960 visio objects.
Can anyone provide any information as to whne this is going to be fixed?
Thanks.