Highlighted
Beginner
Mark as New

Bookmark

Subscribe

Mute

Email to a Friend
Problem after Upgrade to 4.2(4k) - VMM Enhanced LAG Policy
Hello,
we recently updated the ACI fabric from version 3.2 (3n) to 4.2 (4k).
After that the following behavior occurs:
Associating an EPG with a physical domain works and all systems within the EPG can communicate with each other.
Association an EPG with a given VMM domain works but systems within the EPG can't communicate with each.
All other EPGs which was assigned to a VMM domain before the upgrade works also fine.
We got the following error:
Affected : comp/prov-VMware/ctrlr-[DVS-Production]-VCSA_Production
Cause : oper-issues
Description : Operational issues detected on EnhancedLag Policy: lag1 in
VM Controller:VCSA_Production, VM Domain:DVS-Production, VM Provider:VMware,
error: Cannot find a lacpEnhancedLag policy in the domain
for the EnhancedLag policy on the DVS
Also I noticed since version 3.2(7n) there is a requirement for using Enhanced Lag Policy when VDS is > Verison 6.6!
Currently we don't have an enhanced LAG Policy.
My questions:
What happens if we create an Enhanced LAG Policy under the vSwitch Policy?
What happens if we assign the new Enhanced LAG Policy to the EPG within the VMM association?
Highlighted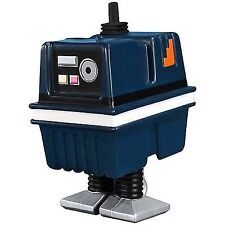 Cisco Employee
Mark as New

Bookmark

Subscribe

Mute

Email to a Friend
Hello. While I am no VMware expert, I do use it in my own lab. To me, this sounds like you have Enhanced Lag setting on the ESX side, and APIC is just telling you that you have not set anything on its side to match. I would check how you set up your ESXi VMnics and see if you are somehow using Enhance Lag in vCenter.
For my own opinion, I've always just used a Mac Pinning policy in my ACI fabric because I never had much luck with actual port channeling in ESX.
For curiosity, I setup a new VMM domain in my fabric (not the upgrade that you used) and I chose DVS 6.6. I did not need to set any enhanced lag policy to get it to work.
Highlighted
Beginner
Mark as New

Bookmark

Subscribe

Mute

Email to a Friend
Hi Joe,
thanks for your answer. We solved the problem while creating the enhanced LAG policy.
It's a recommendation doing this should be in a maintenance window because the vSwitch lost its connections.
Kind regards
Udo
Highlighted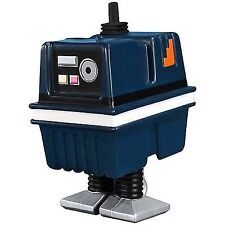 Cisco Employee
Mark as New

Bookmark

Subscribe

Mute

Email to a Friend
Hello Udo. Just for my own learning, you had to make the eLag policy in APIC because your vCenter was requiring it (i.e that the ESX hosts were set up that way by the VM admin) right?