Highlighted
Beginner
Mark as New

Bookmark

Subscribe

Mute

Email to a Friend
Hi Everyone.
I've been asked to look at replacing our current load balancing solution which is a software based Linux solution.
A few years ago at my last company I use CSS to load balance a small web farm and smtp farm and had no problems at all.
The current solution and web servers are managed by a different team and my manager wants to bring the load balancing solution under the control of the network team.
Now I've never used ACE so not sure which product I should be looking at. We are going to be balancing a number of web farms some running XML services and I think it would be good if we could future proof the solution and include support for balancing Oracle Database Servers and maybe other services.
I need a solution that would allow us to provide access to the solution (CSS or ACE) using our ACS system so that the web team and add and remove servers from the farms as they need.
I would also like to be able to make the balancing decision on many different aspects and also with the option to use or add at a later date SSL module. The web guys are probably going to put up a fight to keep what they've got so need to cover all bases.
Which product would be best the CSS or the ACE?
Cheers
Mark.
Highlighted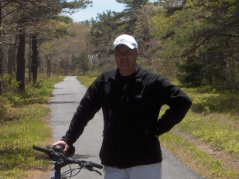 Beginner
Mark as New

Bookmark

Subscribe

Mute

Email to a Friend
I would definitely go wtih ACE. To my knowledge, the CSS platform will reach End-of-support by november 2011, so there's not much future there.
Highlighted
Beginner
Mark as New

Bookmark

Subscribe

Mute

Email to a Friend
Ok but having never used the ACE product I've been looking at the Cisco website and can only see a module for the 6500 chassis. Is there a standalone appliance that we could use for our redundant setup or does it need a 6500 series chassis?
There is mention of a a XML Gateway and Web Application Firewall but nothing about a stand ACE appliance.
Cheers
Mark.
Highlighted
Beginner
Mark as New

Bookmark

Subscribe

Mute

Email to a Friend