Highlighted
Beginner
Mark as New

Bookmark

Subscribe

Mute

Email to a Friend
slow CIFS write performance
Hi Community
I'm facing a problem here together with writing files to a CIFS share.
Reading warmed data from the same CIFS share is perfect and fast. For a 4.5MB Worddoc we do have like 0.5 seconds to download that from the share. If I upload the same file, it does take more then 6 seconds.
The timing as well as the up- and downloads are scripted, so this behavior is showed during the whole night and day.
When I check "show stat conn opt" for the download, the session looks perfect an 99% of reduction. The uploads are looking also quite good, but related to the download, it takes ages.
Btw. the Fileserver is a NetApp Device and the client a Windows XP PC.
Any troubleshooting suggestions or well known issues on that ?
Kind Regards
-Lukas
Highlighted
Beginner
Mark as New

Bookmark

Subscribe

Mute

Email to a Friend
Was the configuration of the "Port Channel" interface required to benefit from this configuration change? Was it necessary to make this change to all of the WAAS appliances in your network required to see the benefit?
Thanks,
Rob
Highlighted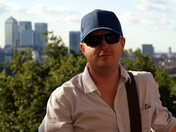 Beginner
Mark as New

Bookmark

Subscribe

Mute

Email to a Friend
Hi Robert,
We did see a benefitial difference when going to "src-dst-ip-port" on the port channels. For interest we also saw an benefit in NOT spanning a port channel over two members of a 6500 VSS system.
I would make the change on any WAAS or WAVE appliance in the network to get the full benefit.
Overall, our problems have persisted with Windows 7 and Cisco WAAS CIFS AO. We have got to the point where to move forwards with Windows 7 we are disabling CIFS AO and looking at Microsoft BranchCache instead. Cisco do not have support for SMBv2 which seems to cause a number of problems. The output we have had is that it will not be supported until sometime next year... not fast enough unfortunately.
Regards,

Marc