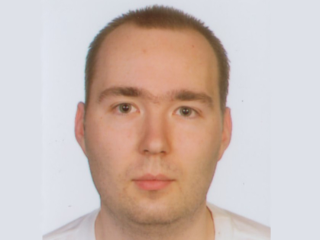 Beginner
Mark as New

Bookmark

Subscribe

Mute

Email to a Friend
Identity store sequence is not working
Hello guys,
I am found following problem and can't solve it.
I have installed cluster from two ACS 5.3.0.40 (Internal Build ID : B.839) hardware appliances.
I have created Identity Store Sequence in this way:
Authentication Method List - Password Based
Authentication and Attribute Retrieval Search List:

First server providing SMS authentication (via Radius Protocol)
Second in sequence is RSA Authentication Manager (SecurID twofactor token authentication)

Additional Attribute Retrieval Search List - Internal Users

Advanced options:

If access to the current identity store failed - Continue to next identity store in the sequence

For Attribute Retrieval only: Checked option - If internal user/host not found or disabled then exit sequence and treat as "User Not Found"
My idea is this - User will try authneticate, Identity sequence will be initiated - if user doesn't exist on SMS server then he should be authneticated via RSA AM. On the end additional attributes should be taken from his account in ACS internal database (it is used for Authorization).
Problem is that if authentication agains first server in identity store sequence will fail, second server in sequence is never contacted. If user exist on first auth. server then login will pass without problem.
I am tried change sequence order, but if RSA AM is first and SMS server is second situation is still the same like before, only user on RSA AM will pass.
From Logs I see that only First server is mentioned in Identity Store item (Authentication Summary).
Session event saying (if SMS server is first) - Radius authentication failed for USER: breskmic MAC: AUTHTYPE: Radius authentication failed
Authentication dedails: Access Policy - Selected Indetity Stores - both authnetication servers are correctly mentioned
Steps:
24613 Authentication against the RADIUS token server failed.
22057 The advanced option that is configured for a failed authentication request is used.
22061 The 'Reject' advanced option is configured in case of a failed authentication request.
11003 Returned RADIUS Access-Reject
This is end of the log - If RSA AM server is first in sequence then result is the same.
Can anybody help me with this issue, am I doing anything wrong or is it bug in ACS?
1 ACCEPTED SOLUTION

Rising star
Mark as New

Bookmark

Subscribe

Mute

Email to a Friend
There is an advanced configuraton option for RADIUS token server:
This Identity Store does not differentiate between 'authentication failed' and 'user not found' when an authentication attempt is rejected. From the options below, select how such an authentication reject from the Identity Store should be interpreted by ACS for Identity Policy processing and reporting .
Treat Rejects as 'authentication failed'
Treat Rejects as 'user not found
You need to make sure the option to Treat Rejects as 'user not found' is selected