Highlighted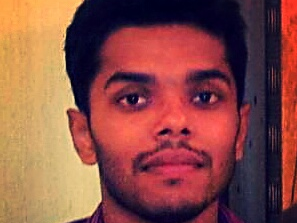 Beginner
Mark as New

Bookmark

Subscribe

Mute

Email to a Friend
Profiling Endpoints with Static IP
Hi All,
I am facing some challenges in profiling a few endpoints with static IP addresses.
1- HP printers with static IP
From the radius probe alone the printers were identified as "HP-Device" which will include the HP laptops as well. So I tried to configure SNMPv2 string on the printer itself and configured the same in ISE profiler settings. I wrote a profiling policy with 2 rules, first one will match the SNMP system description attribute and assign a certainty factor of 25 and the second rule with a network scan action based on printer subnet. I was able to profile the printer properly after I made these changes, but the a weird issue happened with HP printers that once SNMP string is configured they seem to go offline. The ping to the printer works but users were unable to print. So I asked the customer to configure dhcp scope for the printer subnet and reserve specific IPs for specific printers using their mac addresses. Then I used DHCP probes in ISE to profile the printers. It works quite fine. Is this a recommended method or there is a better way?.
2- CCTV Cameras
The customer has CCTV cameras from around 8 vendors. I was thinking of the same NMAP+SNMP query which I did initially for printers, but I found that some of the cameras does not support SNMP. The customer cannot assign dynamic IP for the cameras since the camera subnet does not have access to the DHCP server. So I cannot use DHCP probes in this case. What would be the best profiling method to use in such cases. The customer do not want to go with static endpoint groups with mac addresses since it will fail them in pen tests.
My question is generally to profile endpoints with static IPs what is the recommended method?.
Regards
Shabeeb
1 ACCEPTED SOLUTION
Highlighted
Beginner
Mark as New

Bookmark

Subscribe

Mute

Email to a Friend
Determine if cameras support CDP / LLDP and then use SNMP probe (or Device Sensor with RADIUS probe) to fetch results. For example, "All AXIS products starting with FW 8.50.1 support power negotiation using the Cisco Discovery Protocol (CDP) up to IEEE 802.3at 30 watts. By default, the camera is capable of power negotiating power via CDP as well as LLDP. Which protocol is used depends on the switch configuration, in case both protocols are enabled on the switch, first come first served. Unlike LLDP, there is no CDP traffic sent out from the camera by default regularly unless the network switch initiates CDP capabilities."
There are also 3rd-party tools that can profile all cameras and feed results to ISE over pxGrid.
Anomaly Detection only checks for changes in DHCP or profile from WS to printer/phone, so a camera with static IP would not fall into this bucket.