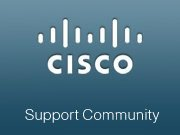 Community Manager
Mark as New

Bookmark

Subscribe

Mute

Email to a Friend
Ask the Expert: Cisco Adaptive Security Appliance (ASA) Firewalls: Lifeline of Today's Data Centers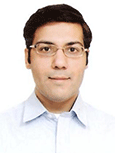 With Akhil Behl
Welcome to the Cisco Support Community Ask the Expert conversation. This is an opportunity to learn and ask questions from Cisco expert Akhil Behl about the Cisco Adaptive Security Appliance (ASA) Firewalls: Lifeline of Today's Data Centers including various new features of the Cisco ASA firewall as a next-generation data center firewall in terms of its capability, scalability, and performance. He can also answer questions on Cisco ASA as a next-generation data center firewall, providing clustering and intelligent threat defense using Cisco ScanSafe technology and access control based on Cisco TrustSec.
Akhil Behl is a solutions architect with Cisco Advanced Services, focusing on Cisco collaboration and security architectures. He leads collaboration and security projects worldwide for the enterprise segment as well as the collaborative professional services portfolio for the commercial segment. Previously at Cisco, he spent 10 years in various roles at Linksys and the Cisco Technical Assistance Center. He holds CCIE (Voice and Security), PMP, ITIL, VMware VCP, and MCP certifications. He has published several research papers in international journals, including IEEE Xplore. He has been a speaker at prominent industry forums such as Interop, Enterprise Connect, Cloud Connect, Cloud Summit, Cisco SecCon, IT Expo, and Cisco Networkers. He is the author of Securing Cisco IP Telephony Networks by Cisco Press.
This event is a continuation of the live Webcast and the panelist were
Sumanta Bhattacharya and Parminder Pal Singh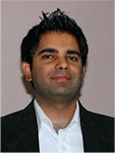 Sumanta Bhattacharya is a Network Consultant with Cisco Advanced Services and has more than 12 years of networking experience with specialization in Security topics that includs Firewall / IPS / VPN, Wireless, Network Optimization, Audits, Security assessments. He holds CCNP, CCSP, VCP & ISO 27001 Lead Audit certifications.
Parminder Pal Singh is a Datacenter Specialist for Cisco Presales in Data Center and has more than 9 years of experience. Prior to this role he has worked in companies like VCustomer, Convergys and Aricent Technology Holdings. He is an active instructor for both Data Center & Network Security Technologies. He hold CCIE certification (#19972)in Security domain.
Remember to use the rating system to let Akhil and team know if you have received an adequate response.
Akhil might not be able to answer each question due to the volume expected during this event. Remember that you can continue the conversation on the Security sub-community discussion forum shortly after the event. This event lasts through August 9, 2013. Visit this forum often to view responses to your questions and the questions of other community members.
Webcast related links: