Highlighted
Beginner
Mark as New

Bookmark

Subscribe

Mute

Email to a Friend
My access control policy has all traffic set to allow, and is then forwarded to my intrusion policy. My intrusion policy is NOT set to drop. Running show asp drop command on my 4110 FTD shows that almost all of the drops are coming from snort-drop. When I run a packet trace from the FMC for an internal IP address, to a public IP address over port 80 on the data port the result ends up in a snort drop, and I am not sure why... Any help would be greatly appreciated.
Below are outputs for show interface, show asp drop, and a packet trace.
Interface Ethernet1/1 "data", is up, line protocol is up
Hardware is EtherSVI, BW 1000 Mbps, DLY 1000 usec
MAC address 7070.8bb7.8e4e, MTU 1500
IPS Interface-Mode: passive
IP address unassigned
Traffic Statistics for "data":
15700519748 packets input, 10991399804502 bytes
0 packets output, 0 bytes
15756174740 packets dropped
1 minute input rate 9708 pkts/sec, 7640212 bytes/sec
1 minute output rate 0 pkts/sec, 0 bytes/sec
1 minute drop rate, 9741 pkts/sec
5 minute input rate 10721 pkts/sec, 8119043 bytes/sec
5 minute output rate 0 pkts/sec, 0 bytes/sec
5 minute drop rate, 10754 pkts/sec
Frame drop:
Invalid TCP Length (invalid-tcp-hdr-length) 2
Invalid UDP Length (invalid-udp-length) 2
Flow is denied by configured rule (acl-drop) 1326
Slowpath security checks failed (sp-security-failed) 42
Dst MAC L2 Lookup Failed (dst-l2_lookup-fail) 8024996
Snort requested to drop the frame (snort-drop) 15727665754
Snort instance is down (snort-down) 1108990
Snort instance is busy (snort-busy) 128465
FP L2 rule drop (l2_acl) 3
Dispatch queue tail drops (dispatch-queue-limit) 1593
Packets processed in IDS modes (ids-pkts-processed) 11316601
Not a blocking packet (none) 2
Blocked or blacklisted by snort (snort-module) 179
Blocked or blacklisted by the IPS preprocessor (ips-preproc) 102
Last clearing: Never
Flow drop:
Last clearing: Never
Phase: 1
Type: NGIPS-MODE
Subtype: ngips-mode
Result: ALLOW
Config:
Additional Information:
The flow ingressed an interface configured for NGIPS mode and NGIPS services will be applied
Phase: 2
Type: ACCESS-LIST
Subtype: log
Result: ALLOW
Config:
access-group CSM_FW_ACL_ global
access-list CSM_FW_ACL_ advanced permit ip any any rule-id 268434434
access-list CSM_FW_ACL_ remark rule-id 268434434: ACCESS POLICY: Inline Active Policy - Mandatory
access-list CSM_FW_ACL_ remark rule-id 268434434: L7 RULE: Allow All
Additional Information:
This packet will be sent to snort for additional processing where a verdict will be reached
Phase: 3
Type: NGIPS-EGRESS-INTERFACE-LOOKUP
Subtype: Resolve Egress Interface
Result: ALLOW
Config:
Additional Information:
Ingress interface data is in NGIPS passive mode.The flow will not egress the device
Phase: 4
Type: FLOW-CREATION
Subtype:
Result: ALLOW
Config:
Additional Information:
New flow created with id 220284463, packet dispatched to next module
Phase: 5
Type: EXTERNAL-INSPECT
Subtype:
Result: ALLOW
Config:
Additional Information:
Application: 'SNORT Inspect'
Phase: 6
Type: SNORT
Subtype:
Result: DROP
Config:
Additional Information:
Snort Trace:
Packet: TCP, SYN, seq 705363242
Session: new snort session
AppID: service unknown (0), application unknown (0)
Firewall: allow rule, 'Allow All' , allow
Snort id 5, NAP id 2, IPS id 1, Verdict PASS
Snort Verdict: (block-packet) drop this packet
Result:
input-interface: data
input-status: up
input-line-status: up
Action: drop
Drop-reason: (none) Not a blocking packet
1 ACCEPTED SOLUTION
Highlighted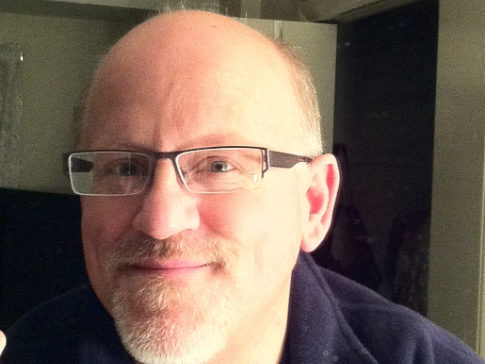 Hall of Fame Guru
Mark as New

Bookmark

Subscribe

Mute

Email to a Friend
So you're just passively mirroring a port into FTD using the Gigamon? In that case the packets will always be dropped after inspection since they have no place to go (no egress interface).