Beginner
Mark as New

Bookmark

Subscribe

Mute

Email to a Friend
User Agent on Windows 2016
Hi !
I have a error when connecting to AD Server Windows 2016. I have followed all the steps in "https://www.cisco.com/c/en/us/support/docs/security/firesight-management-center/118637-configure-firesight-00.html" but still get this error "unable to reach security logs on x.x.x.x"
Adding image to get better understanding of the issue. I read somewhere in the forum that although cisco doesnt support windows 2016, some users were able to deploy it on windows 2016 server. Kindly share your thoughts about how I can overcome this issue.
Thanks,
Nandan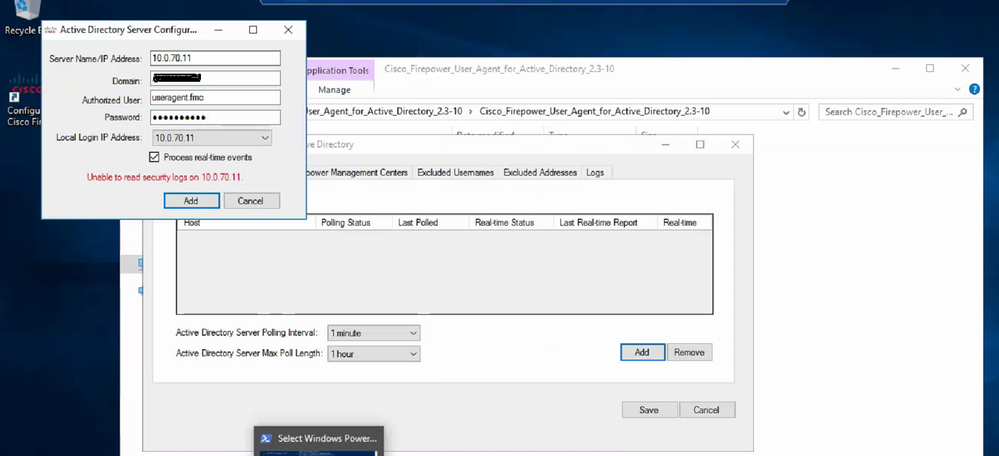 2 ACCEPTED SOLUTIONS
Cisco Employee
Mark as New

Bookmark

Subscribe

Mute

Email to a Friend
Hi Nandan,
I have seen implementation where Windows 2016 does work with user agent. Although there is no official doc which says its not.
For the issue you have, I would suggest following.
For just a test, add a user with domain admin privilege and check if that works. If that does, issue is with user privilege.
Check if there are indeed logon events on AD with event ID 4624. If not, you would need to check audit log policy at group/AD level.
You can also enable debug mode in user agent logging which can give more details about the errors if any on the agent itself.
Another way would be to go to event viewer on the same PC/Server where you are installing agent. Use connect to another computer option and use the same credentials and check if you can read security logs (event id 4624 and 4634)
Another thing to keep in mind is if you have the agent on the server 2016 which has AD as well, you cannot use a IP address there. Instead "localhost" needs to be used.
Hope it helps,
Yogesh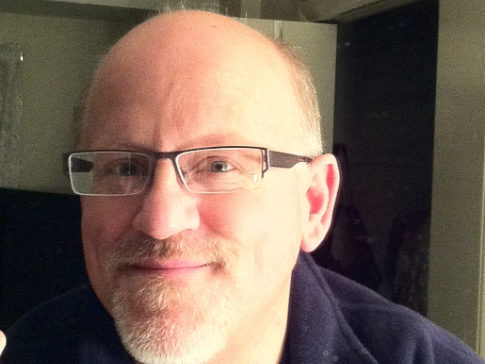 VIP Community Legend
Mark as New

Bookmark

Subscribe

Mute

Email to a Friend
I have it working on my Server 2016.
Like @yogdhanu said, you definitely need to use localhost if you're running it on the DC itself. That's a WMI limitation, not user agent per se.