Options
Mark as New

Mark as Read

Bookmark

Subscribe
‎03-28-2020 10:29 AM - edited ‎03-28-2020 11:41 PM
Cisco Digital Network Architecture Center Tools <Template Editor >

In this article, we are going to talk about the Cisco Digital Network Architecture Center

Template Editor

tool.

Cisco DNA Center gives us the flexibility and scalability to configure multiple fabric sites and manage all of them even LAN or WLan through DNAC (Centralization Point).
The continuity of IT operations is the basis of today's business environment. Almost every single decision made by business is either based on an IT data or done using the IT platform. And so, the Design, Flexibility, availability, and performance of the IT infrastructure are the key foundation of a solid business and service environment.
If you are interested and looking forward to know more about the DNAC deployment and some others you can visit my profile and get some articles for this.
I have known about this configuration for a while but I will admit that I didn't really try to learn it until recently, for that I going to share with you what I learned.
Template Editor is CLI templet, It is a centralized management tool to create the configuration of a network device and assign each templet file to the specific network profile and you can push configuration for any device under your campus fabric through this templet.
Within a few steps, you can achieve this :

Access to DNAC --> Tools ---> Template Editor
Press Add Button ---> create new project ----> Add new ---> Name & description ----> Choose device Type ----> Choose Software Type ----> write software version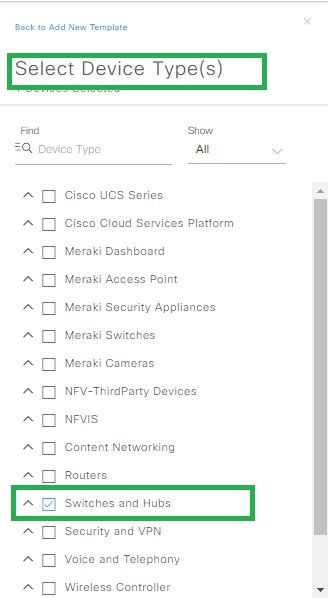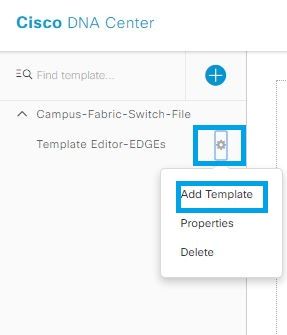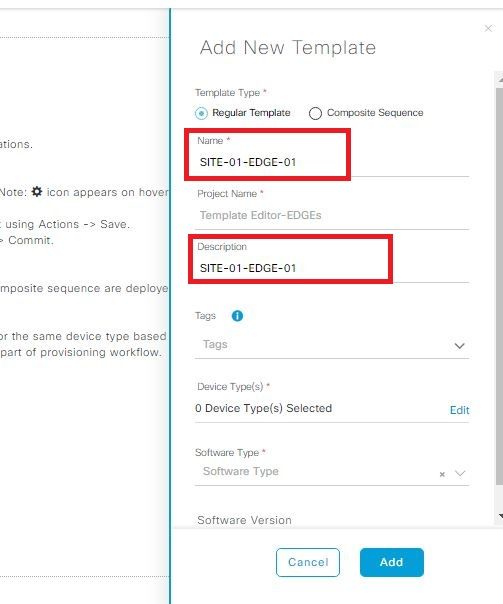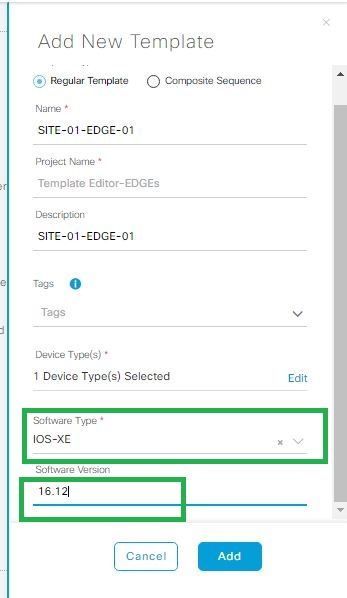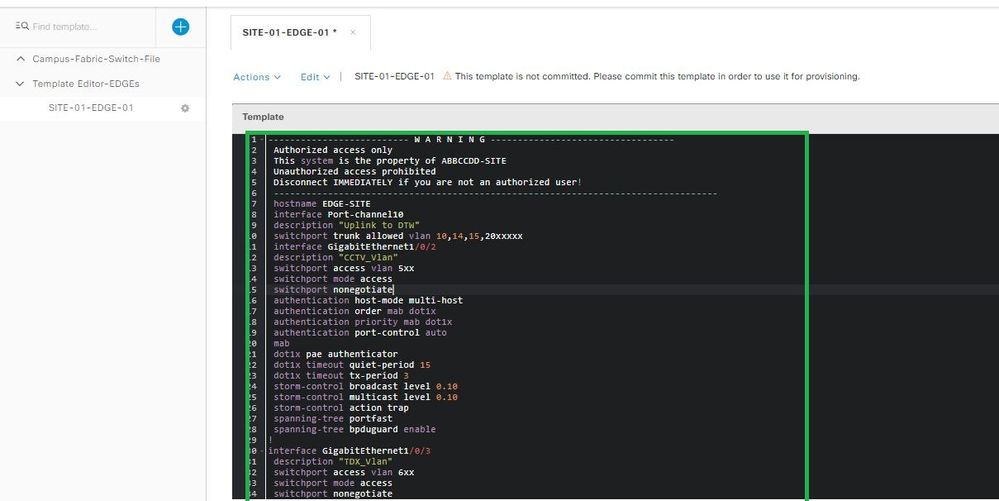 Create a network Profile and assign this templet with the profile
DNAC ---> Design ---> Network Profile ---> Add profile --->


Now you can Push the configuration to any site under your fabric through
DNAC-----> Provision -----> Devices -----> Inventory -----> Choose the device -----> Action -----> Provsion -----> Provsion device ----->
Advanced Configuration
{Choose The templet } ----->
DEPLOY
*** I hope that has been informative for you and thank you ***
Mohamed Alhenawy
CCIE#60453