Options
Mark as New

Mark as Read

Bookmark

Subscribe
‎01-11-2016 09:17 AM - edited ‎03-01-2019 05:06 PM
Webcast: Border Gateway Protocol (BGP) Fundamentals and Troubleshooting
(Live Webcast Tuesday January 12, 2016 at 10:00 am Pacific Time / 1:00 pm Eastern Time)

During this live virtual event, Cisco subject matter expert Vinit Jain provides us with an overview of Border Gateway Protocol (BGP) and how to configure it as well as troubleshooting examples. The Border Gateway Protocol (BGP) is one of the most widely deployed protocols in networks today and is the definitive routing protocol in the Internet. BGP is a flexible protocol, in that a variety of options are available to network engineers. Furthermore, extensions and implementation enhancements make BGP a powerful and yet complex tool.
Agenda​
BGP Overview
BGP neighbor relationships
BGP Prefix advertisement
BGP Filtering and route policy
BGP Community
Troubleshooting
BGP Peering Issues
Missing BGP Routes
Featured Speaker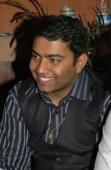 Vinit Jain is a technical lead with the High-Touch Technical Support (HTTS) team supporting customers in areas of routing, MPLS, TE, IPv6, and multicast. He also supports a wide variety of platform issues such as high CPU; memory leaks; Cisco IOS, IOS XE, and IOS XR Software; and NxOS code base. He has delivered training within Cisco on various technologies as well as platform troubleshooting topics. He has also written a workbook about Cisco IOS XR Software fundamentals on the Cisco Support Community. Vinit has expertise in troubleshooting Service Provider, Enterprise and Data Center environments and holds holds CCIE certification (no. 22854) in R&S, Service Provider, and Security, as well as multiple certifications on programming and databases.

Do you have more questions? Our experts are available for the next two weeks to answer your questions. Join the Ask the Expert discussion at
https://supportforums.cisco.com/expert-corner/events " style="outline: none; color: #4a7399; text-decoration: none;">https://supportforums.cisco.com/expert-corner/events.

We look forward to your participation. This event is open to all, including partners. Please Share this event in your social channels. You have a chance to win a prize by filling out the survey after attending the live event.
Have a technical question? Get answers before opening a TAC case by visiting the Cisco Support Community.