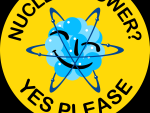 Beginner
Mark as New

Bookmark

Subscribe

Mute

Email to a Friend
predictor troubleshooting
Hi,
I am wondering is it possilble to determine to which server would a request go to when using destination address hash? or at least how does the mask work? I would have assumed that with mask 255.255.255.0 only last octet would be considered for the hash, but than with the default 255.255.255.255 no bits would be considered (e.g. everything would go to the same server regardeless of the DSTIP).
cheers.
1 ACCEPTED SOLUTION
Enthusiast
Mark as New

Bookmark

Subscribe

Mute

Email to a Friend
Hi Filip,
The algorithm is something like this:
Here is the hash algorithm

((_key) + (_key >> 8) + (_key >> 16) + (_key >> 24))
The _key in this case is the source ip address has an unsigned 32 bits number.
You then do rserver_index = hash % number_of_rserver.
Source or destination IP hash method maps the IP address in the request to a real in a server farm. The configuration options are shown below.
predictor hash address [source | destination] [netmask]

!--- Source/Destination IP hash or predictor hash address.

The default (netmask) is 255.255.255.255. The hash value is produced with the following algorithm:
ip_addr = (Src_or_Dest_Ip_addr & Cfg_Netmask) hash_index = (ip_addr) + (ip_addr >> 8) + ip_addr >> 16) + (ip_addr >> 24);
Also for detail configuration examples for hash predictor kindly refer the below mentioned URL:
http://www.cisco.com/en/US/docs/interfaces_modules/services_modules/ace/v3.00_A1/configuration/slb/guide/fwldbal.html#wpxref70632
Kindly rate.
HTH
Sachin Garg