For those who have not heard of APIStrat, it is an API conference, focused on the strategy side of APIs, hence its name "API Strategy & Practice". It is ran by the Linux Foundation and they host an event in different parts of the US each year, this year b...
Read More
What is Hackcon?HackCon is a conference for hackathon community leaders from all over the world. As mentioned in their website, Major League Hacking (MLH) Hackcon gives an opportunity for hackers to meet the community, learn from one another, and to tackl...
Read More
On September 7th, 2017, I'll be hosting the Pacific Northwest PHP Conference, a non-profit 5013c 3-day developer event focused on PHP and high level developer topics. You can find information here: PNWPHPThis is our 3rd annual event, with the last 2 being...
Read More
Hi Devnet users, The Sandbox team has just released a new version of the PCCE 11.5 Sandbox that now includes voice capabilities. We now support voice in a fully virtualized environment. PCCE fits within Cisco's Collaboration product set and is more specif...
Read More
Threat Actors are constantly on the prowl for new vulnerabilities that they can exploit to launch attacks, that affect not only organizations but impact the lives of hundreds of thousands of people across continents. Such attacks typically target enterpri...
Read More
The evil 'Shadow' has kidnapped the Code Crusader's portly sidekick Captain Cloud! Only you can save him! Unfortunately, to do that, you're going to have to bust out of two rooms of devious challenges in under 15 minutes... But, that's not going to be as ...
Read More
Have you heard about JSDay in Italy? I haven't, until I've reached out to the JS community and asked about recommended JavaScript events in the world to attend, and JSDay was one of the many mentioned! JSDay.This event is designed to gather developers in ...
Read More
LinuxFest Northwest is an annual OpenSource event in Bellingham, WA USA, LFNW features presentations and exhibits on various free and open source topics, as well as Linux distributions and applications. LinuxFest Northwest has something for everyone from ...
Read More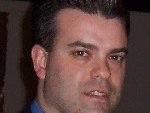 What Happens in Vegas, Stays in Vegas... Mostly!You know the saying, "What happens in Vegas, Stays in Vegas!". Well, I think for most things in Vegas that's probably true. However, I want to let you in on something that not only will you want to do in Veg...
Read More
There's a new kind of developer meetup in Seattle and San Francisco! I'd like to introduce you to APIs and IPAs, a meetup for software developers and technology professionals that want to know more about APIs, while enjoying some IPAs. APIs and IPAs will ...
Read More
DevOpsDays is a worldwide series of technical conferences covering topics of software development, IT infrastructure operations, and the intersection between them. Topics often include automation, testing, security, and organizational culture.One of their...
Read More
If you want to sharpen you programmability and automation skills when configuring network devices using a model driven approach, then this new Sandbox is for you - from today you can now reserve yourself a IOS XE 16.5 based virtualised router, with NETCON...
Read More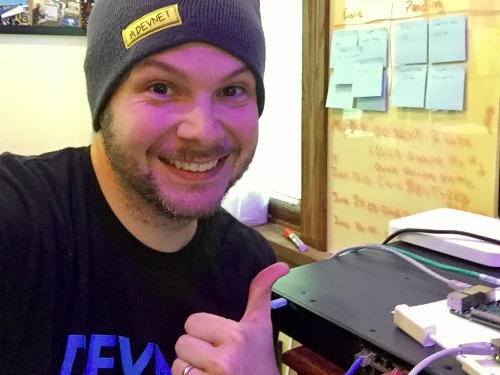 Lots of exciting news for everyone leveraging Open NX-OS this week, and I figured it was a good reason to pull it all together in one place.New code!Yep, that's right, the latest version of Open NX-OS was posted to CCO on May 17th. Release 7.0(3)I6(1) (so...
Read More