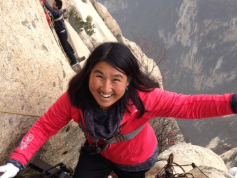 Cisco Employee
Mark as New

Mark as Read

Bookmark

Subscribe

Email to a Friend
Hello Network Academy teachers:
Welcome to DevNet. We are pleased to have you join our community. We look forward to working with you and learning from your expertise in educating networking professionals. As part of the DevNet community, you will be working with product experts and industry leaders driving the future of networking.
Software Defined Networks…Network Automation…Network Programmability…Whatever you call it, digitization is driving new technologies that profoundly impact the job of the network engineer. Networks are evolving – becoming software driven. And that means jobs for network engineers are evolving – requiring new skills. Skills that will make your students more competitive in the evolving job market. Skills that make them efficient in managing networks, streamlining mundane tasks, and heading off problems before they become crises.
Programmability is not the only megatrend revolutionizing the job of the network engineer. Meet the Internet of Things where every device, every app, is looking for a place on your network. IoT generates much more network traffic. To be prepared for the jobs coming in IoT, your students will need to understand about coding and the coding process. Even if your students don't become coders, they will need to know how to work with developers who are bringing IoT applications to the network.
APIs (Application Program Interfaces) are becoming an important element in working with an ecosystem of partners. APIs open up new opportunities for coders to create network aware applications, and network engineers to set policy for those applications in the network. Understanding these concepts will be important for your students in their future careers. DevNet can help.
DevNet is Cisco's developer resource and community – a place where developers and network engineers worldwide can learn, code, inspire, and connect. DevNet provides a pathway of learning and hands-on practice for working with APIs and software tools to help in building innovative applications and programmable network solutions.
In DevNet, you're part of a global community. It's a place where you can connect with a global network of developers, network engineers, and other instructors teaching new skills in networking. A place where you can find out about events where industry leaders are presenting new technology developments, and students are able to participate in innovation challenges and hackathons, and even get early access to new APIs and technologies.
I invite you to explore DevNet services like DevNet Creations – a platform for ideas, inspiration and innovation where you can learn more about other's projects and showcase your innovations.
As digitization continues to drive global economies, network engineers increasingly find themselves on the cutting edge of social change. DevNet is here to support you and your students. We provide a community for lifelong learning and professional development, so you and your students can be part of the next generation of global problem solvers.
Become a member of the DevNet community. It's free and easy. I hope you'll take a moment to join, fill out your profile, and start connecting with the many opportunities Cisco and DevNet have to offer.
Welcome to DevNet!
You must be a registered user to add a comment. If you've already registered, sign in. Otherwise, register and sign in.