Highlighted
Mark as New

Bookmark

Subscribe

Mute

Email to a Friend
Issue with Multi-IOS Cisco Test Network
I am a new member in Devnet, but I've been able to get into vpn and utilize the Multi-IOS Cisco Test Network a couple of times to run a couple of simple and small simulations without problem over the last couple of weeks.
However today, I've had problems getting into projects and creating a simulation in this sandbox. I thought it was something I was doing wrong since I'm new so I've created and closed several sandboxes. Each time I go to project or my simulations I can't do anything and there is the following "error message" for lack of better term when you hover next to those sections.
I see one other person with the exact same issue but unfortunately, I couldn't find a resolution anywhere
Under "My Simulations" I get a tooltip on hover that says "User and any other users in this project cannot run any simulations."
Project Simulations is also greyed out and I get a tooltip on hover that says "Project has no management network, therefore, its users are unable to run simulations."
Thank you
Highlighted
Mark as New

Bookmark

Subscribe

Mute

Email to a Friend
So, I don't know if the Gremlins got tired and just went home, or if there was system maintenance going on last night but YEYYYYY!!!! it's working normally again.
If it wasn't a maintenance issue or Gremlins, it might have been because I didn't check the box to ignore unsecured servers in the options of the VPN (anytime connect).
Since I'm not the only one who's had this issue, in case it was the checkbox I wanted to mention that in hopes it might save someone else from 6 hours of frustration and fear that they broke Cisco's Billion dollar Sandbox system. :-)
Highlighted
Beginner
Mark as New

Bookmark

Subscribe

Mute

Email to a Friend
Hi
I am also new to DevNet sandboxes. I wanted to try out Multi-IOS Cisco Test Network after watching this video https://www.youtube.com/watch?v=S0jfZLobFdU
In my sandbox the My simulations on the VIRL is greyed out, however the video presenting this same lab has it white and he was able to create simulations and get into the VIRL web editor. Hopefully someone from Cisco can explain is this features is no longer available.
I was so excited to try this thing out.
You can now use Cisco VIRL for FREE! Thank you Cisco DevNet! DevNet has multiple free cloud-based VIRL lab systems you can use. Once you are connected to Dev...
Highlighted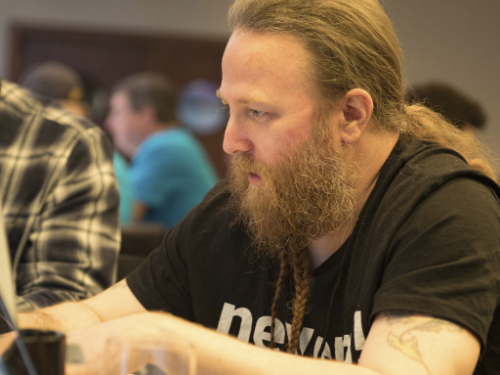 Cisco Employee
Mark as New

Bookmark

Subscribe

Mute

Email to a Friend
When you log into UWM, use credentials guest / guest. Hope this helps.