Calling logical profiles in ISE 2.2
Options
Mark as New

Bookmark

Subscribe

Mute
‎03-02-2020 04:32 AM
Hi Experts,
I am using ISE 2.2.0.470 with patch 16

I have created a few profiling policies to segregate laptops, and then called them in logical profile as corporate laptops.
Using this logical profile I want to run a few posture policies only for laptops.
But, now I am stuck, as I am not able to call this logical profile inside my posture policy.
I can see that there is something called as NAC_Profiler, is that similar to endpoint groups or logical profiles?


If calling logical profiles is not possible then, is it possible to move the endpoint groups that are created by profiling policies to under some other parent groups, such as Registered endpoints, as I can see that is populating in posture policy here: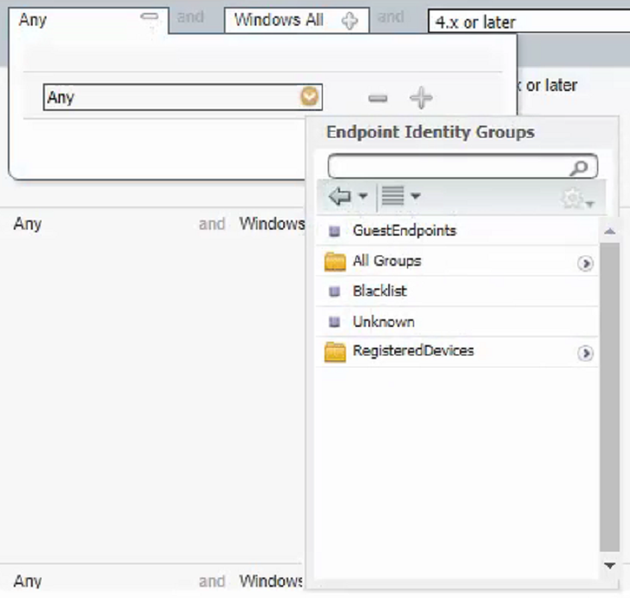 Is this something which is limited by the design or there is any workaround that I should be looking at?