Beginner
Mark as New

Bookmark

Subscribe

Mute

Email to a Friend
Cisco Prime NCS integration with ACS 5.1
Hello,
We've an issue with authorization on NCS system. NCS successfully integrated witch ACS, but there is a problem with one user. All users have equivalent rights under root. There is shell profile with all possible tasks (exported from NCS server) configured on ACS. All users exept this one (unlucky one:)) authorizes successfully. In ACS logs, authentification and authorization status for this user is passed and all attributes (policy, profile, AV-pairs e.t.c.) is the same as for another users. This 'unlucky' user gets a following message:
There is surely no browser or network issue. Tried from different PCs with same result. There is no any local info related to this username on the NCS server. When i change one charecter in the username on his ACS account, everything works well. What could be a possible reason of this behaivour? Thanks!
Our ACS v
Version 5.1.0.44.X
And NCS
Version : 1.1.2.X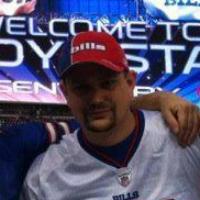 Cisco Employee
Mark as New

Bookmark

Subscribe

Mute

Email to a Friend
this question should be moved to the Security > AAA forums as this sounds more like an ACS issue than NCS.
HTH,
Steve

------------------------------------------------------------------------------------------------
Please remember to rate useful posts, and mark questions as answered
HTH,
Steve

------------------------------------------------------------------------------------------------
Please remember to rate useful posts, and mark questions as answered