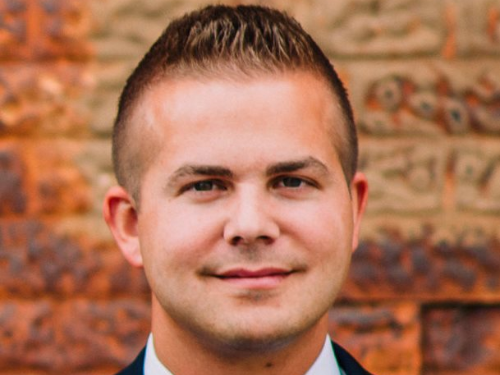 VIP Advocate
Mark as New

Bookmark

Subscribe

Mute

Email to a Friend
I know there have been a few threads as of late about VM licensing and sizing but I am still looking for clarification on the correct vm requirements. If I am building a 3595 2.4 VM from the ISO, what should the correct sockets and core count be?
Both still have the same 16,000 MHz reservation.
When I deploy 2.4 from the OVA is allocated 16 virtual sockets and 1 core per.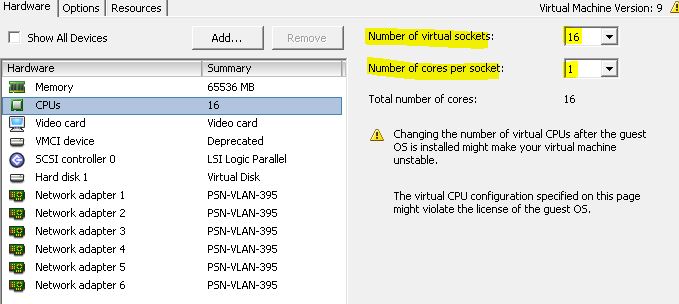 Comparing this to when I deploy a 2.1 OVA. It provisions 8 cores and 1 virtual socket.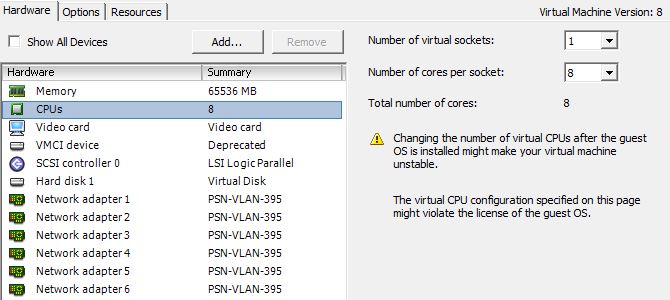 1 ACCEPTED SOLUTION
Highlighted
Advocate
Mark as New

Bookmark

Subscribe

Mute

Email to a Friend
ISE virtual appliances are based on supported hardware appliances. The prior UCS-3415 and 3495 hardware appliances did not have hyperthreading enabled in the BIOS and so VMs based on the hardware appliance followed suit were assumed NOT to have HT enabled; HT was optional, but recommended for higher performance.
The current SNS-3515 and 3595 hardware appliances have HT enabled and so VMs based on the SNS-35x5 appliance are assumed to have HT enabled. The resource reservations are based on 6 or 8 physical cores @ 2.0GHz each for a total of 12000 or 16000MHz. The number of logical processors is 2x resulting from HT, or 12 and 16 processors.
The original SNS-35x5 OVAs for ISE 2.1, 2.2, and 2.3 incorrectly set processors to 6 and 8 processors. This issue was tracked by CSCvh71644 [VMware OVA templates for SNS-35xx are not detected correctly] and was resolved this past week. You will now see updated OVAs posted to Software Center and they should now properly allocate 12 and 16 processors (HT enabled) but clock is still based on physical cores as it should be.
The ISE 2.4 OVAs had the correct processor allocation from the initial release and posting.
Hope that clarifies.