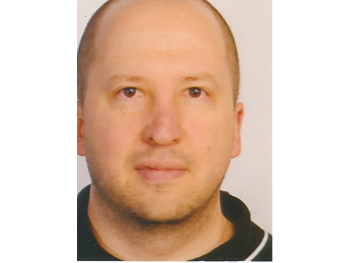 VIP Advisor
Mark as New

Bookmark

Subscribe

Mute

Email to a Friend
Help with Cat9300 Device Sensor
Hello
Trying to do some device profiling for a wired 802.1X deployment.
No matter what I try, I cannot see Device Sensor data in the RADIUS accounting. Is there a magic command that I have forgotten? It works so easily on Cisco WLC's - but trying to do the same on a Cat 9300 switch requires some special voodoo magic.
I have tried the following IOS-XE releases: 16.9.2 / 16.9.3 / 16.10.1 - rebooted a few times. No joy.
I can see the Device Sensor Data in the cache, but not in the ISE tcpdump RADIUS decode. The RADIUS Accounting Requests are sent by the switch - but they don't contain Device Sensor data. How does one know whether the Device Sensor is correctly configured?
#show device-sensor details

        Device-Sensor Details
--------------------------------------

Status = Enabled

Protocols:
-----------
CDP            registered  Proto Tlv Limit = 128
LLDP           registered  Proto Tlv Limit = 128
DHCP           registered  Proto Tlv Limit = 128

Protocol Filter Configuration:
---------------------------------
CDP             Include List - cdp-list
LLDP            Include List - lldp-list
DHCP            Include List - dhcp-list

I am aware that DHCP data is not in the Device Sensor, because DHCP Snooping has not yet been enabled. But I am specifically looking for LLDP and CDP data at the moment.
e.g. a Cisco 4800 AP reports LLDP and CDP - I have truncated the output - it's quite long ...
#show device-sensor cache int fi 2/0/46
Device: 70b3.1747.3c04 on port FiveGigabitEthernet2/0/46
----------------------------------------------------------------------------
Proto Type:Name                       Len Value                       Text
LLDP     6:system-description         199 0C C5 43 69 73 63 6F 20 41  ..Cisco A
                                          50 20 53 6F 66 74 77 61 72  P Softwar
                                          65 2C 20 61 70 33 67 33 2D  e, ap3g3-
                                          6B 39 77 38 20 56 65 72 73  k9w8 Vers

#show access-session int fi 2/0/46 de
            Interface:  FiveGigabitEthernet2/0/46
               IIF-ID:  0x18B6D438
          MAC Address:  70b3.1747.3c04
         IPv6 Address:  Unknown
         IPv4 Address:  10.55.70.40
            User-Name:  70-B3-17-47-3C-04
               Status:  Authorized
               Domain:  DATA
       Oper host mode:  multi-auth
     Oper control dir:  both
      Session timeout:  N/A
    Common Session ID:  1108370A0000002C01144EAC
      Acct Session ID:  0x0000000b
               Handle:  0x3e000022
       Current Policy:  PORT-AUTH-POLICY


Local Policies:

Server Policies:


Method status list:
       Method           State
        dot1x           Stopped
          mab           Authc Success

I wonder whether I am running into a bug? The config below is correct as far as I can tell. I can see RADIUS Interim-Updates for the Cisco AP above, but none of the Device Sensor is in there.
Configuring Device Sensor is not trivial - we are told to configure it a certain way and we all follow blindly - nobody wants to over complicate things - we just want to CDP/LLDP/HTTP in the RADIUS please !!!
On Cisco WLC's it's two check-boxes and boom! Done. That's how it should be. Remember "QoS done the hard way in 1999" ? Cisco gave us Auto QoS. We need Auto-Device-Sensor :)
aaa new-model
!
aaa group server radius ISE-GROUP
 server name xxxx
 server name yyyy

aaa authentication dot1x default group ISE-GROUP
aaa authorization network default group ISE-GROUP 
aaa accounting update newinfo periodic 2880
aaa accounting identity default start-stop group ISE-GROUP
!
aaa server radius dynamic-author
 client xxxx
 client yyyy
 
aaa session-id common
!
device-sensor filter-list cdp list cdp-list
 tlv name device-name
 tlv name address-type
 tlv name capabilities-type
 tlv name version-type
 tlv name platform-type
!
device-sensor filter-list lldp list lldp-list
 tlv name system-name
 tlv name system-description
 tlv name system-capabilities
!
device-sensor filter-list dhcp list dhcp-list
 option name host-name
 option name requested-address
 option name parameter-request-list
 option name class-identifier
 option name client-identifier
device-sensor filter-spec dhcp include list dhcp-list
device-sensor filter-spec lldp include list lldp-list
device-sensor filter-spec cdp include list cdp-list
device-sensor notify all-changes

device-tracking tracking auto-source override
device-tracking tracking retry-interval 60
!
device-tracking policy IPDT_POLICY
 security-level glean
 no protocol ndp
 no protocol udp
 tracking enable reachable-lifetime 10
!
authentication critical recovery delay 1000
access-session attributes filter-list list DS_LIST
 vlan-id
 cdp
 lldp
 dhcp
 http
access-session authentication attributes filter-spec include list DS_LIST
access-session accounting attributes filter-spec include list DS_LIST
access-session monitor
access-session acl default passthrough

dot1x system-auth-control
dot1x critical eapol

lldp run


template PORT-AUTH-TEMPLATE
 spanning-tree portfast
 dot1x pae authenticator
 dot1x timeout tx-period 7
 dot1x max-reauth-req 3
 switchport access vlan 123
 switchport mode access
 switchport voice vlan 124
 mab
 access-session closed
 access-session port-control auto
 authentication periodic
 authentication timer reauthenticate server
 service-policy type control subscriber PORT-AUTH-POLICY
 description ** DOT1X Enabled Port **

interface FiveGigabitEthernet2/0/46
 device-tracking attach-policy IPDT_POLICY
 source template PORT-AUTH-TEMPLATE
 spanning-tree portfast


ip access-list extended CRITICAL_AUTH_ACL
 remark ISE down permit all access
 permit ip any any
ip access-list extended IPV4_CRITICAL_ACL
 permit ip any any
!
!
!
radius-server attribute 6 on-for-login-auth
radius-server attribute 8 include-in-access-req
radius-server attribute 25 access-request include
radius-server attribute 31 mac format ietf upper-case
radius-server attribute 31 send nas-port-detail mac-only
radius-server dead-criteria time 10 tries 3
radius-server deadtime 15
!
radius server xxxx
 address ipv4 xxxx auth-port 1812 acct-port 1813
 automate-tester username NAD-Tester ignore-acct-port probe-on
 key xxxx
!
radius server yyyy
 address ipv4 yyyy auth-port 1812 acct-port 1813
 automate-tester username NAD-Tester ignore-acct-port probe-on
 key yyyy
!
1 ACCEPTED SOLUTION

VIP Advisor
Mark as New

Bookmark

Subscribe

Mute

Email to a Friend
My testing has demonstrated SNMP query works via two methods, interval polling and after successful authentication. I do not have to send SNMP traps or logs to ISE for ISE to SNMP query the switch.

What I observe is that when an endpoint passes authentication, ISE then SNMP polls the switch gathering device sensor cache/attributes, if a new profile hits once ISE has collected device sensor cache data via SNMP then I have it set to send a COA reauth.

I am collecting DHCP info via helper addresses since snooping is not enabled.


Device sensor via radius is still broken in this flow, but at least it seems like snmp query is a viable temporary workaround until I can get it working.