Highlighted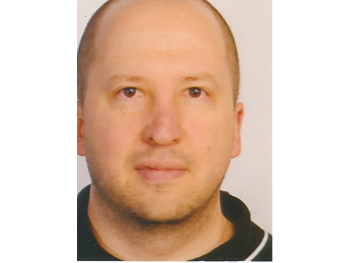 VIP Advisor
Mark as New

Bookmark

Subscribe

Mute

Email to a Friend
How to debug a Guest Portal login?
Hello
I am seeing a weird phenomenon that I want to debug - but I cannot wait for the TAC/BU
ISE 2.3 patch 2 - NAD is H3C WX5004 - doing MAB auth for Guest wireless. So far I can get the ISE guest portal displayed on the user's PC when using the H3C. But when I login to the portal with valid guest creds I don't see the CoA being sent out (wireshark on PSN).
I know that this PSN can send CoA to the NAD because I can trigger a manual CoA Disconnect from the Session GUI, and I can see this in Wireshark. SO the question is why ISE is not sending CoA Disconnect when I log the user in? I have tried the following logs
prrt-server.log at default reveals this Warning
sco8834ise054/admin# show logging application prrt-server.log tail
JavaBridge,2018-05-11 15:14:38,708,WARN ,0x7f89a7182700,cntx=0000759076,sesn=sco8834ise054/315202826/86091,CPMSessionID=sco8834ise054:userauth11,user=arne2@email.com,JavaBridge::invoke: exception caught,JavaBridge.cpp:554
When I crank up the debug level then I get a load more data - but it all looks healthy to me - it tells me the password was valid etc and then nothing else.
I suspect that ISE wants a certain attribute from the initial Access-Request in order to build the session table, and if that is missing then it cannot send a CoA during guest auth? Either way, I just want to debug this further.
1 ACCEPTED SOLUTION
Highlighted

Cisco Employee
Mark as New

Bookmark

Subscribe

Mute

Email to a Friend
H3C WX is an HP wireless controller, it seems. I have not commented on this until now because I have no personal experience with a HP NAD. I am not clear why you mentioned about "this is not a RADIUS auth flow. ..."
Guest access is actually a special form of RADIUS auth. You could try enabling TRACE on guestaccess, prrt-jni, and portal-web-action, then check the prrt-* and guest.log files. Below is a sample output in guest.log with regular Cisco WLC.



...




2018-05-11 21:52:11,709 DEBUG  [https-jsse-nio-10.1.100.21-8443-exec-9][] cpm.guestaccess.flowmanager.step.StepExecutor -:test1:- isLastStep is triggered for step:SUCCESS




2018-05-11 21:52:11,710 DEBUG  [https-jsse-nio-10.1.100.21-8443-exec-9][] guestaccess.flowmanager.step.guest.SuccessStepExecutor -:test1:- It is not a upgrated custom portal!




2018-05-11 21:52:11,710 DEBUG  [https-jsse-nio-10.1.100.21-8443-exec-9][] guestaccess.flowmanager.step.guest.SuccessStepExecutor -:test1:- Success Transition Result=StepName=SUCCESS, hasError=false, retryEnabled=false, targetUrl=pages/success.jsp, isMobile=true, isContactSettingEnabled=false, errKeys=, dictionaryKeys=ui_tweak_banner_text_color,ui_tweak_banner_color,ui_success_instruction_message,ui_user_last_login_ipaddr_label,ui_apple_icon,ui_contact_link,ui_session_timeout_error,session_username,session_user_last_login_ipaddr,ui_full_background_image,ui_success_page_title,ui_success_message,ui_tweak_page_color,ui_background_image,session_user_last_login_pass_time,ui_success_returning_message,ui_tweak_page_text_color,ui_page_icon,ui_javascript_disabled_message,session_retry_url,ui_footer_label,ui_banner_label,ui_user_last_login_pass_time_label,ui_session_timeout_retry_button,session_coa_type,ui_desktop_logo,ui_success_content_label,ui_mobile_logo,session_redirect_url,ui_success_optional_content_2,ui_theme_css,ui_success_optional_content_1,session_contact_enabled,





doCoa=true, coaType=Reauth




...