Highlighted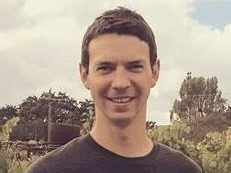 Beginner
Mark as New

Bookmark

Subscribe

Mute

Email to a Friend
Where does one go to find information on how electronic health records systems from major software vendors in the industry like EPIC, Cerner, etc. can integrate their systems with the ISE Guest REST API? I'm interested in delivering an outcome in which a system like EPIC would POST a request to ISE to create a sponsored guest user account automatically once a patient has been admitted/on-boarded in the EPIC EHR system.
Is this supported by the EHR vendor?
Is there example code available, or is each implementation custom?
Are there customer references?
Thank you.
1 ACCEPTED SOLUTION
Highlighted
Mark as New

Bookmark

Subscribe

Mute

Email to a Friend
There are no custom code examples besides what's available in the public guest api documentation
eeach integration would be custom as there are no current integration efforts
please have account team work internally for the request to the ISE product managers to see if there is something that can be done in future
local account teams can reach out the internal audience and community to see if there are any customlet references that the cisco sales team has engaged with
Highlighted
Mark as New

Bookmark

Subscribe

Mute

Email to a Friend
There are no custom code examples besides what's available in the public guest api documentation
eeach integration would be custom as there are no current integration efforts
please have account team work internally for the request to the ISE product managers to see if there is something that can be done in future
local account teams can reach out the internal audience and community to see if there are any customlet references that the cisco sales team has engaged with
Highlighted
Mark as New

Bookmark

Subscribe

Mute

Email to a Friend
Re: ISE/EPIC EHR System Integration