Highlighted
Beginner
Mark as New

Bookmark

Subscribe

Mute

Email to a Friend
How Well does LMS 4.0 -300 work on a virtual machine?

We have purchased LMS 4.0 -300 and were wondering how well the software will perform on a Virtual Enviornment. If anyone can share any real world experiences it I would appreciate it.
Thank You.
Frank
Highlighted
Beginner
Mark as New

Bookmark

Subscribe

Mute

Email to a Friend
I would highly recommend you take the default physical configuration and do a x2 to it. We found that when using the supplied Best Practice documentation it fell well short for what it truly needed. We had to bump the VM Guest from 4 vCPU to 8 vCPU and 32 GB ram which requires an upgrade of both the ESX License and Microsoft License to get the performance we needed for 1500 devices. We also found that after we made these changes to the VM Guest our systems started working the way it was designed for.
Highlighted
Participant
Mark as New

Bookmark

Subscribe

Mute

Email to a Friend
Depend upon what you compare ...
I run LMS 3.2 on windows server 2008 64 bit with 8 GB RAM - and this is by far the best and most stabile LMS I have ever run.
I have tried many time and with many version with 32 bit OS's but tha RAM issue is that you need RAM and lots of it, hence you need to be able to address RAM, and you then need the 64 bit OS to do so.
I have never tried Solaris, I can not compare that, but I guess the RAM issue is the same regardless of platform.
Now LMS3.2 dies and I need to go forward. That step is called CiscoPrime LMS 4.2 now, well CiscoPrime Infrastucture afaik
I ran the 500 devices OVS file on our exsisting VMWare HA setup, a bit worried, the server guys were, as I took alot os their CPU's !
but your setup is less ...
Install is very - very - sweet and in less than 3 hours I was up and running with all devices now (also) managed in 4.2.
I must admit it is a bit "heavy" on the GUI than I expected but it runs great, and is stabile !
The great thing about OVA is that you now need NOT to worry about guess OS, patchmanagement etc, as it is now not a server but a appliance. In some worlds of compliance this is very great news, aswell as the virtual part you need not to worry about server hardware etc. given that you have ESX allready that is.
So in short I can compare LMS3.2 on server2008 64 with OVA LMS 4.2 on ESX infrastructure.
They are both good and stable but I would prefer OVA given the great advanges over the virtual aplliance thingy.
(Also that this will be furture supported and LMS3.2 is EoS etc.)
HTH
Highlighted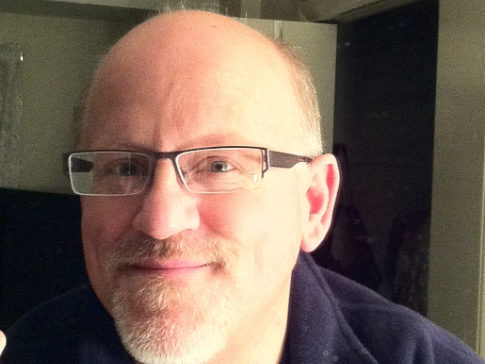 Hall of Fame Guru
Mark as New

Bookmark

Subscribe

Mute

Email to a Friend
My experience is similar. I've built two new servers recently, both using the ova file. The setup is super simple allowing one to more quickly focus on the actual network management. Performance is quite snappy - just allocate (if you can) CPU and RAM resources at 2x the minimum as noted above.