Beginner
Mark as New

Bookmark

Subscribe

Mute

Email to a Friend
AMP/IPS Rule on FTD 1120 using FDM
I attempted to create an access control rule for IPS and AMP from information I found online, and apparently it was completely wrong, because it had the effect of ignoring all block rules and opening up my whole network to the Internet. No matter what position I put the AMP/IPS rule in, ports like RDP were open on my Internet-facing servers, so obviously I did it wrong. I've deleted the rule for now and things seem secure again, but I wanted to ask for help before making another attempt. Here's a screenshot of the rule I created:

It's basically open; the only changes I made were to the Intrusion Policy tab, which I set to Connectivity over Security, and File, which I set to Cloud Lookup. I thought that my Default Action rule (set to Block) at the bottom of the list would successfully block any outside access I hadn't specifically allowed (like SMTP), but that didn't happen. It seems this rule just overrode all blocks and opened everything. I was able to block RDP by putting a rule above this one, but that wasn't a long term solution so I just got rid of this rule altogether. Can someone help me format a rule properly to turn on IPS and AMP without opening up the network? Here's a shot of the current ACL: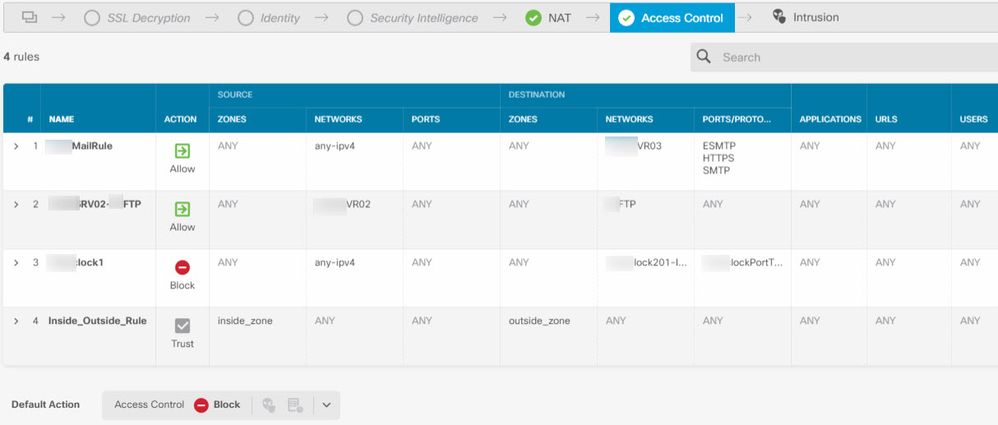 Thanks in advance for any help!
Chris
1 ACCEPTED SOLUTION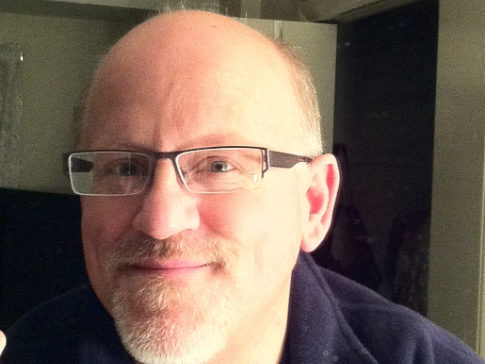 Hall of Fame Guru
Mark as New

Bookmark

Subscribe

Mute

Email to a Friend
In your example, the AMP and IPS settings should be part of each allow rule under the File Policy and Intrusion Policy tabs of the existing access control rules 1-4.
It should not be it's own separate rule. The example of that which you gave will, as you observed, allow any traffic (as long as it doesn't trigger any IPS or file policy rules).