Highlighted
Beginner
Mark as New

Bookmark

Subscribe

Mute

Email to a Friend
Hello there,
I am configuring remote host blocking on SSM-10 within ASA to make shun on certain signatures. SSM-10 resides on the same ASA on which it should perform shun action. But unfortunately it doesn't work. ASA version ins 8.4(3) and IPS version is 7.0(7)E4.
Here is error messages I get on IPS:
errorMessage: ErrSystemError PIX [1.1.1.1] version major and minor values were not matched name=errUnclassified
errorMessage: Firewall [1.1.1.1] is unable to add a block for [2.2.2.2] due to an error. name=errSystemError
1.1.1.1 is ASA ip address, and 2.2.2.2 is attacker which triggered signature with shun action.
I even tried to use telnet between ASA and IPS to communicate but same result.
Highlighted
Cisco Employee
Mark as New

Bookmark

Subscribe

Mute

Email to a Friend
It maybe helpful to provide the output for the following commands to debug this issue in more detail :
sensor# show statistics network-access
and
sensor# show event error
Run the second command preferably at the same time when SSM sends the shun message to the ASA.
thanks
Madhu
Highlighted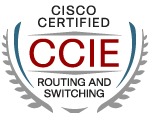 Rising star
Mark as New

Bookmark

Subscribe

Mute

Email to a Friend
Do you have the SSM configured in promiscuous or inline mode? The blocking/ARC config is only relevant for promiscuous configurations. If you have the sensor configured for inline in the service policy on the ASA, then the SSM can directly deny offending traffic. I have seen instances of this error before when you are attempting to configure blocking for an inline sensor.