Highlighted
Beginner
Mark as New

Bookmark

Subscribe

Mute

Email to a Friend
BGP Local-AS with Loop Prevention for ISP
Hello!
I work for a regional ISP and I have a pretty complicated problem that I would like some feedback on. I am in the process of migration our upstream internet peers to a new border VRF L3VPN in our MPLS core. Currently our public ASN is being advertised the "traditional" way from our border routers using our public AS. Our MPLS network's BGP configuration is using a private AS and is now deployed all across our state. I am working on moving upstream peers to our border VRF. I understand that I can use "local-as" to establish peers with upstream peers, however, I need to prevent the upstream peer from seeing our private AS in the path AND prevent our routers from accepting prefixes with our public AS in the path. I am currently using local-as no-prepend replace-as. I am finding that loop prevention is removed, which will not work when more than one peer is migrated. Is there a way to use a local-as with a peer while keeping our private AS from showing up in the path as well as preventing prefixes with our private AS (the local-as) from being accepted?
2 ACCEPTED SOLUTIONS
Highlighted

Advisor
Mark as New

Bookmark

Subscribe

Mute

Email to a Friend
Have you considered using a BGP federation?
Then you can have the same single ASN everywhere - but inside of your ASN you can assign an additional number to each group of routers.
Then everything is aware of everything else, and the outside world doesn't see any changes.
Highlighted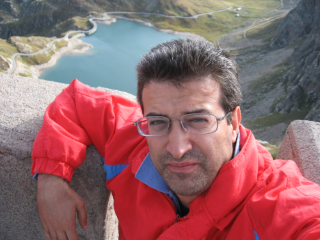 Hall of Fame Master
Mark as New

Bookmark

Subscribe

Mute

Email to a Friend
Hello Matt,
the use of BGP confederation as suggested by Philip should be the right one.
In this way you can separate the normal AS path segment from the confederation AS path segment and only the first is advertised to true eBGP peers.
your private AS becomes the mini AS and your public AS number is configured with bgp conferation identifier
the private AS has to be listed in the bgp confederation peer <private-as>.
However, be aware that VPNv4 prefixes use more memory then standard IPv4 unicast prefixes so receiving multiple full BGP tables (770,000 prefixes each) inside a VRF will use much more memory then current setup on border devices.
Also the system wll try to assign a label to each prefix locally. You can finish the MPLS space in the local node as there are one million labels available (20 bits for label field).
You should look at a way to assign a single label for the VRF. There should be a way to configure this in IOS XR.
Hope to help
Giuseppe