Highlighted
Beginner
Mark as New

Bookmark

Subscribe

Mute

Email to a Friend
Design Exercise - LAN Solution
I have an opportunity to gain employment with a network consulting firm. Part of the process is to take some information that goes through a mock RFP and come up with a design. It is an excellent way for them to see what I have to offer given all the channels available in coming up with a design. I believe in the process of collaboratoin and was hoping I could engage some willing individuals to work with me in creating a design for a LAN Solution, Wireless Solution and WAN solutions. I have until next Wednesday to put something together for a presentation next Thursday. So if you like practicing your design skills and would like to work with me on this excercise, I would greatly appreciate it.
The purpose of the excercise is not overerly technical in nature, but more high level. Here is the scenario:
Overview
The Widget International Group (WIG) is a prominent organization in the Upstate New York market. The WIG is looking to expand to a new regional office and build a new network. The network shall consist of high-availability, layer-3 routing, redundant, and fault-tolerant network equipment. Applications such as Voice over IP, Video over IP, WLAN, Voice over WLAN and possibly other leading edge applications may be utilized and, therefore, must be accounted for in this solution. The solution shall permit LAN segmentation via VLAN's, and support VRF's to avoid spanning tree issues. The solution shall support software modularity, to allow the switch software to be upgraded or downgraded with no service disruption, provide protected memory space for critical processes, and enable processes to be restarted independently of one another. Careful planning should be done to ensure that the WIG network has the flexibility to accommodate future applications. In addition to the solution parameters set forth in the following paragraphs, WIG would like the Contractor to review the overall functional requirements of the RFP and, coupled with the Contractor's prior project experience, make recommendations on equipment and network configurations that may be overlooked in this document. All recommendations that are outside the requirements set forth herein, but may be of interest to WIG, shall be provided as an alternate solution and price. A separate Bid Form should be provided for each alternate solution and the Contractor shall state in their proposal which solution is most recommended for WIG and the reasons why.
The Contractor will be responsible for providing a turnkey design and installation solution based upon the parameters described. The design effort required at a minimum will include, but not be limited to:
Logical Network design presentation

Physical Network design presentation identifying all components to be sourced by Contractor or furnished by owner.

Description of diversity, redundancy and security aspects intrinsic to the design.

Identification of any impact the new design will have on existing environment configurations (i.e. redefining IP schemes). If it is prudent for WIG to make adjustments to their IP Schemes in their existing environment, then they will require support for this also.

Support for Open System Standards - The solution should be support open system industry standards, such as H.323, 802.1p and 802.1q, MGCP, SIP, TAPI, JTAPI, IPV4, IPV6, etc.

System Administration - Maximum flexibility for rapid, efficient, and cost-effective configuration changes, affecting personnel and associated IP telephone equipment through a standard browser-based interface.

LAN SOLUTION PARAMETERS
The complete data network core shall consist of two (2) chassis-based switches with redundant power supplies, two (2) supervisor-engines/CPU modules per switch and the appropriate quantity of line cards to support 10GB fiber uplinks to the edge switches in four (4) IDF closets. Uplink quantities are outlined in table 1 below. Core switches shall connect redundantly between each other, to the WAN equipment, as well as the edge switches in the respective TC's. All 10GB uplinks shall be non-blocking. Edge switches shall be located in the TC's in sizes and quantities required to support the number of users in that particular area. WIG desires a stackable edge switch.
There area total of 200 users.
10 Servers with basic services such as email, HR applications - CRM, and Active directory.
Highlighted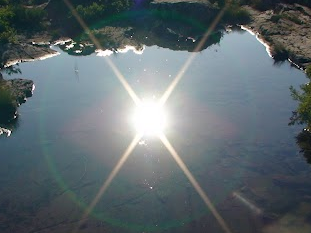 Beginner
Mark as New

Bookmark

Subscribe

Mute

Email to a Friend
Hi Mheick,
since this is part of a hiring process, I don't believe this is the proper forum to ask for assistance. The potential employer wants to know what you would do.
Collaboration and team work are very important elements in the work environment but not for job placement. However, researching on the web or this forum to find useful information is all you need to do to develop your own solution.
And, if a company is expecting this as part of the hiring process, expect to be grilled over your RFP - if you can't validate your RFP and defend your choices .........
Best of luck. Regards,
Steve