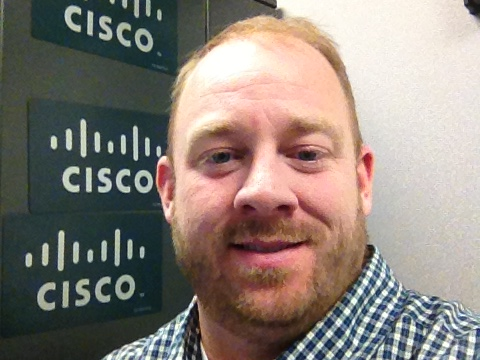 Enthusiast
Mark as New

Bookmark

Subscribe

Mute

Email to a Friend
Bandwidth slows through 2801 router
Hello all,
Wanting to get some advice/help! I have just received Time Warner Cable and get 16Mbps down from them directly through their modem (motorola DOCSIS 2.0 modem- SB5101) to my PC (using speedtest.net). When I then connect TWC's modem through my 2801 router on fa0/0, the download rate I get is considerably slower (on the order of 3-4Mbps via same testing method). What am I missing?
Here is how the passthrough interface is setup:
interface FastEthernet0/0
bandwidth receive inherit
ip address dhcp
ip nat outside
ip virtual-reassembly in
duplex auto
speed auto
I have attempted removing bandwidth command - nothing changed with it not there. I have also hard coded the speed and duplex to 100/full to no avail....
Other possible relevant configs:
ip nat inside source list 1 interface FastEthernet0/0 overload
ip route 0.0.0.0 0.0.0.0 dhcp
access-list 1 permit 192.168.1.0 0.0.0.255
Basically this things is wide open... for testing but the download speed differential is perplexing to me.
Is it this? Or some thing else? Thanks in advance for your help!
tagman25
1 ACCEPTED SOLUTION
Beginner
Mark as New

Bookmark

Subscribe

Mute

Email to a Friend
Hi
virtual reasembly can be a problem for performance.
HTH Patrick