Highlighted
Beginner
Mark as New

Bookmark

Subscribe

Mute

Email to a Friend
Cisco 877 boot up and show version are different
Hi all,
My customer wants to use their old cisco 877 for BGP setup. However, when I do the upgrade, the show version is as shown below:
Cisco IOS Software, C870 Software (C870-ADVSECURITYK9-M), Version 12.4(15)T9, RE
LEASE SOFTWARE (fc5)
Technical Support: http://www.cisco.com/techsupport
Copyright (c) 1986-2009 by Cisco Systems, Inc.
Compiled Wed 29-Apr-09 05:52 by prod_rel_team
ROM: System Bootstrap, Version 12.3(8r)YI4, RELEASE SOFTWARE
Kaira-BIZLINK1M uptime is 2 weeks, 3 days, 4 hours, 31 minutes
System returned to ROM by reload
System image file is "flash:c870-advipservicesk9-mz.124-15.T3.bin"
Anyone can advise why it is like this?
Highlighted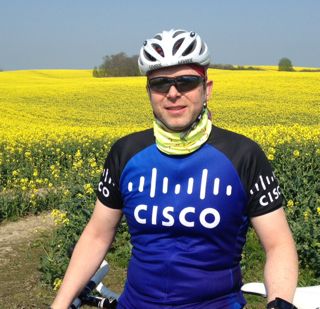 VIP Mentor
Mark as New

Bookmark

Subscribe

Mute

Email to a Friend
The filename is just a name. It could have been renamed by accident or as a joke to confuse the colleagues ...
Just download the image you need again and upload it to your router.
--
Don't stop after you've improved your network! Improve the world by lending money to the working poor:
http://www.kiva.org/invitedby/karsteni