Beginner
Mark as New

Bookmark

Subscribe

Mute

Email to a Friend
Dear All

I run into a issue of eigrp traffic control in hub-spoke environment. Please see the picture in attachment. R1 headquarter office. and R3 and R4 are remote office. R1 connect R3 and R4 through MPLS vpn- R2. All of routers run eigrp. I want R1 can reach all of routers R3 and R4, but R3 and R4 cannot reach each other. Do you have any suggestion ? I think ACL is a way, but it is a not good one. Do you think so ? Note the link are not frame relay, it is Ethernet cable. Thank you
FRANK
2 ACCEPTED SOLUTIONS
Participant
Mark as New

Bookmark

Subscribe

Mute

Email to a Friend
Hello,
I assumed wrongly that the branches would need to talk to each other via the Hub, not directly. Sorry for the confusion.
It is easy to accomplish this with EIGRP filtering as Paul suggests. However, this would work as long as the Hub is not advertising the default route/supernet/or something less specific that includes the prefixes of the branches. In that case, the traffic will go directly between the branches through the PE as this is going to get the specific prefixes from the branches.
Another solution to have complete control of the routing is to use an overlay, for example, DMVPN or EIGRP over the Top as mentioned, assuming the provider is offering to you L3 VPN Service.
Hope this helps,
Jose.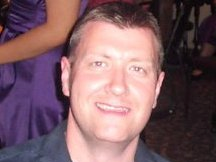 VIP Advisor
Mark as New

Bookmark

Subscribe

Mute

Email to a Friend
Hello Jose
FYI -The solution I provided is based on a hub and spoke setup with the spokes having no eigrp adjacency between each other and each spoke having a different address space towards the hub. ( point-to-point)
However if the hub share the sames address space or interface ( ie multipoint) another solution would be negate the split horizon rule I guess would be enabled so the hub doesn't advertise R3-R4 routes between each other.

Apologies for the confusion
res
Paul


kind regards
Paul

Please rate and mark posts accordingly if you have found any of the information provided useful.
It will hopefully assist others with similar issues in the future