Highlighted
Beginner
Mark as New

Bookmark

Subscribe

Mute

Email to a Friend
Multicast between two datacenters
Greetings,
Sorry for my bad English.
I need some advice on multicasting between two datacenters.
Company has two Datacenters(A and B) and each has their own multicast network.
The company want to send multicast packets from Datacenter A to to Datacenter B.
Both DCs are connected via DWDM.
I was thinking that if I can obtain multicast group IP then I can use "mroute" to send packets from A to B.
But must send multicast from existing network on DC-A which makes me lost..
Current Settings are the following :
1. DC-A and DC-B are connected via DWDM
2. Both DC A and B have multicast network with sparse-mode with auto RP
Requests are the following :
1. Need to send multicast packets from DC-A to DC-B
2. In DC-A, need to use existing multicast
3. In DC-B, need to create new multicast network with new VLAN
Thanks,
Nell
Highlighted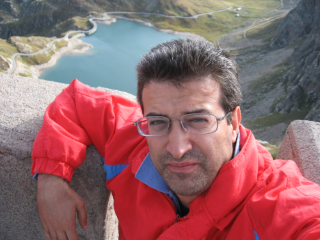 Hall of Fame Master
Mark as New

Bookmark

Subscribe

Mute

Email to a Friend
Hello @nellkoni ,
you have two options here:
a) you join the two multicast routing domains and in that case you need to enable PIM sparse-mode on the links between DCs. But in this case the RP of one DC will become dominant over that of the other DC.
b) if you cannot join the two multicast routing domains you need to use the configuration for inter-AS multicast and you need to configure MSDP protocol between RP-A and RP-B. Most of these inter-AS use also MP BGP with address family ipv4 multicast to provide a way to pass the RPF check for a source belonging to the other DC
Hope to help
Giuseppe