Beginner
Mark as New

Bookmark

Subscribe

Mute

Email to a Friend
Hello Community
Recently I encountered the idea of prefered route in multicast as well as the Designated Router in shared networks. I am confused between both ideas whether it is conflicting between each other.
Highlighted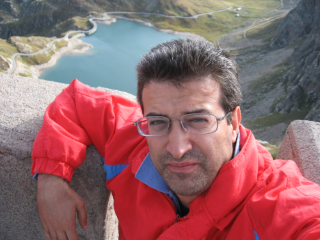 Hall of Fame Expert
Mark as New

Bookmark

Subscribe

Mute

Email to a Friend
Re: Multicast distance or DR
Hello Ayman,
in each network segment where multiple PIM routers are active a PIM DR is elected like it happens for OSPF.
The PIM DR is in charge of the following duties:
it will sends PIM Join towards the RP when a new group G is requested via IGMP by a receiver on segment.
If a source is present on the segment the PIM DR is responsible for the register process of the source (sending multicast packets inside a GRE unicast header with destination = RP address).
To be noted with IGMP version 2 and default settings:
the router with the highest IP address will become the DR.
the router with the lowest IP address will become the IGMP Querier = sends periodic IGMP general queries to keep updated the list of active groups on the link.
for a multicast traffic stream flowing down the RP and reaching a LAN segment with multiple routers over if multiple PIM routers are present they perform a check on who has the best route to the source of the stream.
This is the only case where a router sends out the admin distance of a unicast route to another device as far as I know.
The device that wins this competition will be the Designated Forwarder for this flow (and for all flows with the same source).
To be noted in PIM Bidirectional the Designated Forwarder is elected checking who has the best route to the RP and in this case it does need to use GRE it can send multicast traffic to the RP natively (from this the name bidirectional) over the Shared Tree (rooted at RP)
Hope to help
Giuseppe