Highlighted
Beginner
Mark as New

Bookmark

Subscribe

Mute

Email to a Friend
RSPAN from non supporting device
Dears,
I have a scenario as in below topology, a data center switch (Cisco ), Aggregation switch (Cisco ) and edge switch (Non Cisco). There are IP phones with Video cam connected to the edge switch and these edge switches are non Cisco which are not supporting Span or Remote Span. At the same time I want to span the traffic of these IP phones to a destination port to record the video calls (by using Verba Server mentioned in the drawing)
So My questions are
1) If edge switch not supporting RSPAN, can we SPAN/RSPAN the traffic of the ip phones? (FYI SVI of IP phone VLAN is on Data center switch)
2) I dont have a dedicated physical port for the Monitoring server (Record server in my case). It is Virtual server part of DCH and having trunk port to data center switch which carries traffic for all VMs. So how to apply RSPAN destination on this port??
Highlighted
Beginner
Mark as New

Bookmark

Subscribe

Mute

Email to a Friend
Re: RSPAN from non supporting device
Hi,
Is it possible for you to have wireshark on the server?
Also, you might have to span the port on your cisco switch which is connected to the edge switch. It might generate quite a lot of traffic but at the moment with this limited info, that is what I can come up with. You can also use the embedded packet capture on the Core Switch, but that is quite far away from the phone. But of course, it depends on what you want to see and what errors you are looking for.
Please mark this comment as helpful if it answers your question. Thank you
Highlighted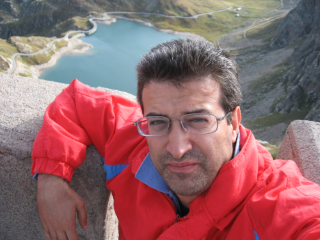 Hall of Fame Master
Mark as New

Bookmark

Subscribe

Mute

Email to a Friend
Re: RSPAN from non supporting device
Hello,
in your network scenario you will not able to capture all video calls.
a) if you enable SPAN on the core switch SVI you will be able to capture only calls to devices in other subnets, just to make an example a call between two phones in same Vlan does not need to pass through default gateway (expect call setup signalling that has to to go to CUCM subscribers).
b) Here a word o CAUTION is needed if you have no dedicated port for the recording server you can really create issues sending too much traffic over shared uplinks of data center virtual machines. You should move the recording server to a dedicated interface that is then connected to the core switch on a dedicated port.
This is the safe way to do this.
Otherwise you can break connectivity to all servers in your datacenter.
Hope to help
Giuseppe