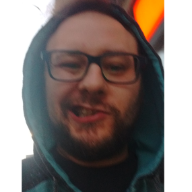 Beginner
Mark as New

Bookmark

Subscribe

Mute

Email to a Friend
WAG120N home high grade ADSL+ router
Good Day,
I've cisco entusiast as I own it for many years the WAG120N which is running smoothly, just a bit hot temperature. (Firmware Version:V1.00.20)
Consider is a kind of top home gamma router.
I'm writing this post because I'm wondering how long does it take to upgrade the firmware; it's from the 11/17/2014 which didn't come out an upgrade, leaving it bugged.
I will list at the bottom the points that I'm happy to see done in future,at least the ones i remember now... :
-no ipv6 support - I found a hidden page which let you set up the ipv6 but is just detached from the software engine, so after pressing save nothing happens.
-the option to deny access to the admin panel from wi fi is broken, enabling or disabling it leave the wi fi client access to the web admin panel always.
-Many security bugs are not patched from the wan...
-the log of attacks never come by mail as the option is saying that is possible
-from firefox the web admin never works, i'm forced to use chrome.
-if i enable the wi fi protected setup the system will become vulnerable.
-the wi fi password still in clear text after save; and as the web admin is vulnerable how can it be safe place?
-You created a multi user access but where are the privileges assignation? useless
I know is not a professional one, but when i bough it i pay a lot to get the top, trusting the linksys brand and cisco.
Someone said to me thaty after 3 years I need to change the router because is obsolete and is normal to trash it, which it seems to me madness. Cause i cannot buy every 3 years a top class router.
The hardware is working well, why gifts it to the trash bin? so much pollution and working garbage.
As developer i know that software and harware developing needs priorities and budget to get done, and probably you leave some things undone to developes something else, but let me know what i need to do:
Do I need really to trash it and buy a shite 20 euros ADSL router every 2 years, which to me seem a bad choice, cause the brands of those are ugly.
I have to say for the working technology features i've nothing to claim, as I'm very happy with them, good work done.
Thank You in advice,
Best Regards
Simone