Highlighted
Beginner
Mark as New

Bookmark

Subscribe

Mute

Email to a Friend
What is the difference between "FCAlias" & "Device-Alias"?
What are the main differences between FCAlias and Device-Alias?
I think Device-Alias is used in Enhanced Mode and for IVR? What about FCAlias when would you use them instead of Device-Alias?
Thanks.
Highlighted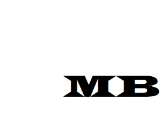 Cisco Employee
Mark as New

Bookmark

Subscribe

Mute

Email to a Friend
FCaliases are used to associate 1 or more PWWNs to a user friendly name. FCaliases are VSAN specific, so if a device is moved from VSAN 1 to VSAN 2, you should delete the FCalias in VSAN 1 and create a new one in VSAN 2. FCalias will interoperate with some non-Cisco fibre channel switches. FCaliases are propagated via a zoneset activate (assuming the zoneset distrubute is set to full zoneset)
Device aliases associate 1 PWWN to a user friendly name. They are not vsan sepcific, and can be used for other features beside zoning. Device Aliases are configured manually in each switch, or can be propagated via Cisco Fabric Services...AKA CFS.
There is a Device Alias mode known as enhanced mode, which is not enabled unless configured. With enhanced mode device alias, if an HBA is associated with a device alias, and that device alias is placed into 20 zones, then that HBA fails and is replaced so the PWWN changes, you can edit the device alias database and that will push the new PWWN into the 20 zones automatically.
Without enhanced mode device alias, you would need to edit all 20 zones to use the new device alias, or the new PWWN in this example.
Hope this helps,
Mike