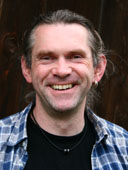 A network management consultant in Germany, long-time community member and 2011 Designated VIP (Network Management) recently posted his first document, to help people find out which Cisco Works - Applications and Versions -. "Developing the document was worth the effort because it will save time for people who ask and answer these questions," he says.
BACKGROUND
Q. Tell us about your current job.
A. I'm a consultant with Axians NK Networks & Services, a Cisco Gold Certified Partner. We provide professional services for enterprise customers, carriers, and service providers, and also implement data center and unified communications technologies. When I joined the company in 2000, I focused on routing and switching. Two years later my boss asked me to help with a network management project. I agreed, and since then I've been implementing and maintaining network management systems.
Q. How did you get involved in networking?
A. I actually received my masters degree in biology. When a friend asked if I would work with him on some network administration jobs, I discovered I enjoyed it and decided to study network administration. It was a good decision!
Q. What do you regard as your greatest networking accomplishment to date?
A. I designed and implemented a fault-tolerant network management system for a customer. If the primary network management server fails, the secondary server takes over. I wrote a script that confirms the issue is an actual hardware or software failure rather than a temporary issue or down link on the server side. The primary and secondary server shared the same database on central storage, and my script also makes sure that only one server is accessing the database. I'm happy that the system continued to meet the customer's business needs, even after they upgraded the network management software.
CISCO SUPPORT COMMUNITY
Q. How did you discover Cisco Support Community?
A. In 2001, a colleague recommended the Cisco Support Community, then called NetPro. At first I simply watched the threads and used the search feature to find answers to my questions, many of them about network management. After a couple of years, I started seeing more questions that I could answer from my own experience, especially about CiscoWorks for Switched Internetworks and Java-related issues. So, I decided to help other people.
Q. How do you participate in the community?
A. I try to read the threads every day. How many questions I answer depends on my workload.
Cisco Works - Applications and Versions - You can use it to find out which version you are using, a question that appears in the forums from time to time. Developing the document was worth the effort because it will save time for people who ask and answer these questions.
I also use the search function or open a new thread to find solutions to my own questions. For example, after I updated a CiscoWorks LAN Management Solution (LMS) installation, a function no longer worked. At first I thought I had done something wrong, but someone from Cisco responded that the problem was a bug, and provided a patch within a day.
Q. What do you find most rewarding about answering questions?
A. Sometimes it takes just a few words to help someone who is experiencing a major problem. A couple of years ago I monitored a thread about discrepancies between the time stamp in the raw syslog message and in the LMS syslog reports. After investigating, I discovered it was a simple typo in the LMS configuration file, a minus sign in place of a plus sign. Joe Clark from Cisco was participating in the thread and said, "Great job!" It felt very good to help resolve the issue.
Q. What is your overall impression of the community?
A. Cisco Support Community is one of the biggest pools of useful information on the Internet, with a high concentration of knowledge. You can ask any question and typically will receive an answer within a couple of days. That's incredible!
In the last couple of years, more Cisco employees have become part of the community. The fact that Cisco is investing in the community is great, because it makes the forum even more meaningful and powerful.
NEXT STEPS
Q. Any advice for your fellow community members?
A. Please mark answered questions as answered. This simple step makes the search function much more useful. Also, don't hesitate to answer questions if you know only part of the answer, or just have an idea. Simply mentioning a command can give someone else a hint to the solution, or start a new line of thinking.