Enthusiast
Mark as New

Bookmark

Subscribe

Mute

Email to a Friend
Why LOV values are not available in custom tasks?
Hello,
Let's assume, I have a Custom Workflow Input called YESNO with LOV enties: Yes=>YES, No=>NO. I have a custom tasks, where I have an input variable of that type. I create a workflow, and place the custom task in it. When I configure that task, I would like to set some values not as Mapping User Input, but directly in Task Inputs. And here problem appears. That variable has a droppbox, but, it's empty, the above values are not pupulated. However, when I add a workflow input of that type, and define Admin Input, the list is pupulated. First, I thought that there is something wrong with the LOV I created, but I noticed it works the same for all LOVs. For example, when I define VMware Account variable in a task, I cannot see any of my VMware cloud accounts, unless I define it as Workflow Input. Of course, I can create hundreds of Workflow Inputs, but sometimes, I know that in specific workflow the task input will be always static, and there is no need to define Workflow Input, as I will not be changing it ever. Is this normal behavior of UCSD or there is some switch I can use to make LOVs visible/pupulated in custom tasks directly?
Cheers,
Krzysztof

Enthusiast
Mark as New

Bookmark

Subscribe

Mute

Email to a Friend
Hi Krzysztof,
For every Custom Workflow Input, UCSD generates an id for internal reference and it is called as 'Custom Provider Name'
You can see this column under Customer Workflow Inputs.
You need to mention this Provider Name within the Customer Task Input properties. Please check the below screen shots.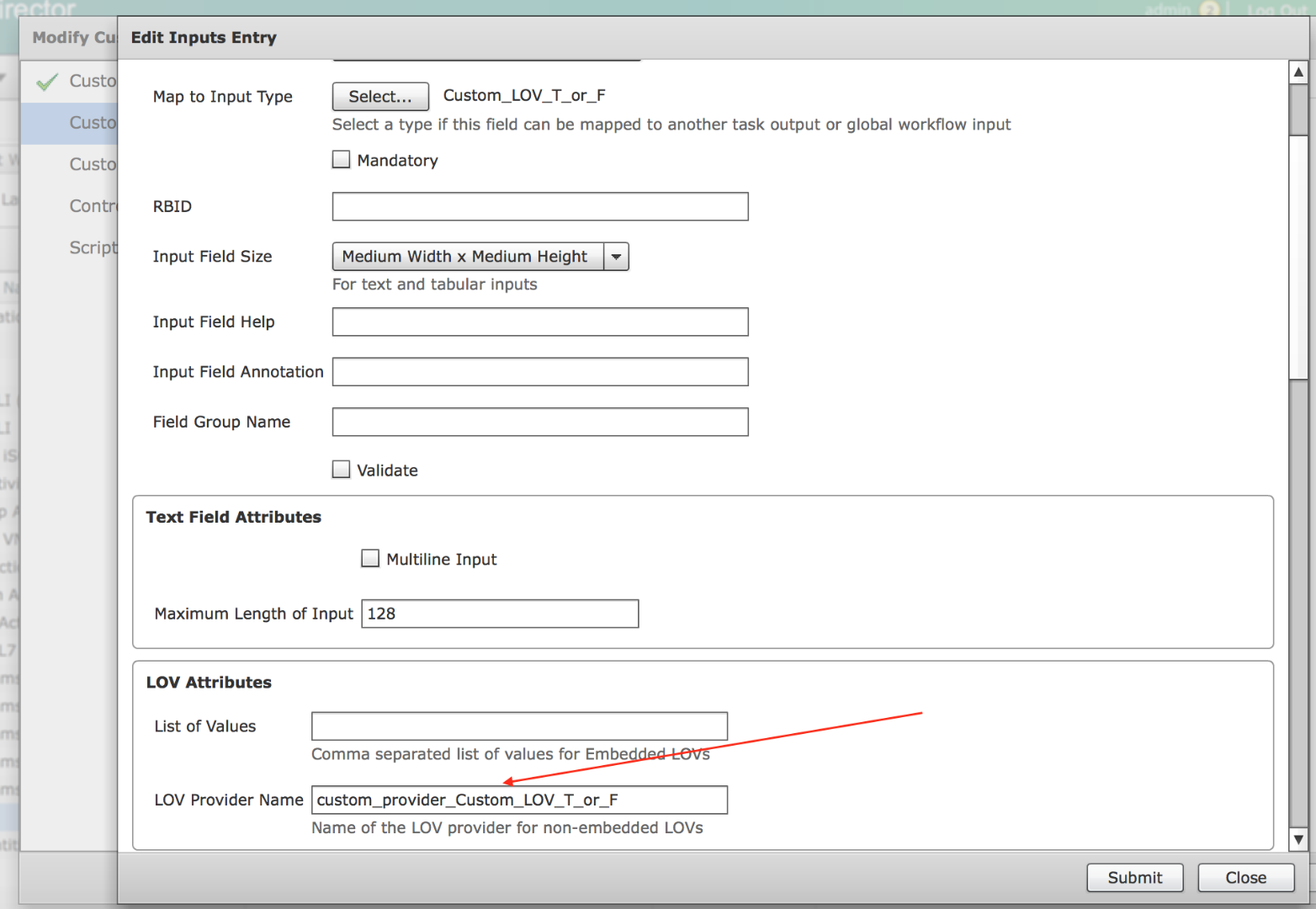 This should solve the issue.
Thanks,
Phani