Beginner
Mark as New

Bookmark

Subscribe

Mute

Email to a Friend
Build crypto over multiple public interfaces
Hi Guys,
We have a 2851 router being used as a Easy VPN Server. It is connected to the net via a fibre connection on GI0/1 through ISP1. Our remote sites connect successfully in to the router and the crypto sessions are built successfully.
We now have another fibre connection into the server that we would like to use on an ad-hoc basic to connect remote sites into our VPN, primarily as the new fibre is a high speed connection and we can thus get a "high speed" connection to the remote through it.
So when I remote switch a site over the the new ISP connection I change it's peer from x.x.x.y to m.m.m.n . The crypto connection requests through ISP2 does come in to the server. However it seems like the replies from those requestes are sent back to the remote through ISP1 and thus the crypto is never successfully established.
My static routes are as follows:
ip route 0.0.0.0 0.0.0.0 x.x.x.x 30 permanent
ip route x_network 255.255.255.240 x.x.x.x 20 permanent
ip route m_network 255.255.255.248 m.m.m.m 20 permanent
Now if I change the gateway of last resort to "ip route 0.0.0.0 0.0.0.0 m.m.m.m 30" then the crypto is established, but after a minute or so all other crypto's on x.x.x.x start dying.
My question is though, how do I keep both fibres connected to the router simultaneously and have certain sites connect through ISP1 while other connect through ISP2.
1 ACCEPTED SOLUTION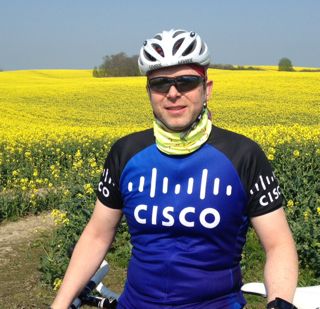 VIP Mentor
Mark as New

Bookmark

Subscribe

Mute

Email to a Friend
A solution would be to use two routers, one for each ISP-connection. With that you would have real redundancy for your hub. To make sure that the traffic reaches the right exit-point, you could use reverse-route-injection and a dynamic routing protocol.
--
Don't stop after you've improved your network! Improve the world by lending money to the working poor:
http://www.kiva.org/invitedby/karsteni