Highlighted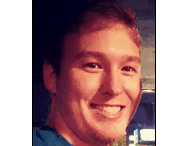 Beginner
Mark as New

Bookmark

Subscribe

Mute

Email to a Friend
I have a user that has an access policy applied to them to be allowed access to the URL category Job Search. When I do a policy trace, it comes back with transaction permitted, but is still getting the Block page stating that they are not allowed: Block - URL Cat. When I look at the access logs in the CLI, I find this (internal IP address and username changed and striked through):
1448294967.774 1 999.999.999.999 TCP_DENIED/403 0 GET http://www.indeed.com/ "username" NONE/- - BLOCK_WEBCAT_12-DefaultGroup-NALAD-NONE-NONE-NONE-NONE <IW_job,3.4,-,"-",-,-,-,-,"-",-,-,-,"-",-,-,"-","-",-,-,IW_job,-,"-","-","Unknown","Unknown","-","-",0.00,0,-,"-","-",-,"-",-,-,"-","-"> - Auth SSO_TUI - ID = 46578059 "23/Nov/2015:10:09:27 -0600", User Agent "Mozilla/5.0 (compatible; MSIE 10.0; Windows NT 6.1; WOW64; Trident/6.0)"
I don't know where the TCP_Denied/403 is coming from.