Cisco Employee
Mark as New

Mark as Read

Bookmark

Subscribe

Email to a Friend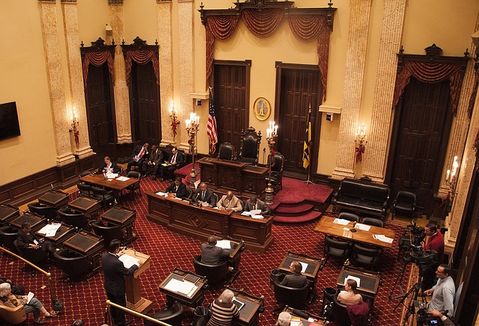 How to use Robert's Rule of Order in Webex Meetings
While many of us have been hosting customer or team meetings, vendor meetings, webinars, and collaborative working sessions for years on Webex, some organizations have never used any type of virtual meeting platform.
Governments, nonprofits, boards, committees, and councils have always held formal meetings that are governed by parliamentary procedures, which are optimized only for in-person meetings. Such organizations have never envisioned a virtual setting as it hasn't been a viable way to get business done, at least not with such strict governing standards.
However, COVID-19 has changed everything, and with the pandemic raging, even the most traditional organizations have had to find a way to meet virtually. But, they still need to satisfy their rules of order.
As organizations transition to virtual meetings, they're trying to understand what all this entails. There is a lot of information about how to use features like mute, raise hands, but there's not enough information about when and who should use these features, especially for those managing more formal meetings.
At the start of the pandemic, Cisco spoke with many of our customers about this issue. Our cross-functional team worked with our partner LIFT to explore Robert's Rules. We asked, "What's the best way to do this in Webex?" We created a quick reference guide called Conducting Formal Meetings Virtually—A Guide to Emerging Best Practices to highlight our findings. Check out this guide to better understand how to use Webex in formal meetings.
Our guide outlines key meeting products currently available in Webex, which includes Webex Meetings, Webex Events, and Webex Teams. It explores various role assignments, like host and presenter, and summarizes some of the most common meeting procedures. For example, calling the meeting to order, disciplinary procedures, roll call votes, making a motion, and taking minutes. The guide also describes which Webex features you can use for each function.
No single reference guide will apply to every meeting for all organization's by-laws, but if you're struggling to translate your in-person meetings to a virtual format, this is a good place to start.
The Robert's Rules Association has released sample rules for electronic meetings and we suggest you check that out a well.
Our quick reference guide and this post focus on how to use the out of the box Webex experience, but you should know that the Webex cloud is a powerful and flexible web service. Want to create a customized experience that facilitates your procedures? Or maybe you need to integrate virtual meetings into digital business processes? Our Application Programming Interfaces allow you to create nearly any meeting experience and integrate it with almost any business process.
Take legislation, for example. This is one of the more formal parliamentary procedures in government. To help legislative bodies, Cisco and our partner community developed Legislate for Webex. Legislate for Webex is a customized meeting experience optimized for legislative activities. Check it out.
While there's still work to be done, we hope you'll review our resource to help you get started and better understand how to use Webex for your formal meetings.
1 Comment
You must be a registered user to add a comment. If you've already registered, sign in. Otherwise, register and sign in.