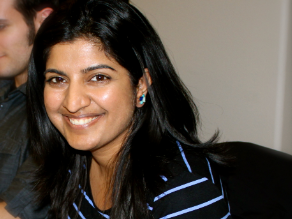 Cisco Employee
Mark as New

Bookmark

Subscribe

Mute

Email to a Friend
Cisco ITD is Best of Interop 2015 Finalist
Transforming Cisco switches into highly scalable zero latency load balancers! Cisco Intelligent Traffic Director (ITD) does exactly that and much more!
Cisco ITD has been selected as Best of Interop 2015 finalist in the Data Center Category. Finalists were chosen from nine categories including Data Center, Mobility, SDN and Cloud Technologies.

Cisco Intelligent Traffic Director (ITD) is an innovative solution to bridge the performance gap between a multi-terabit switch and gigabit servers and appliances. It is a hardware based multi-terabit layer 4 load-balancing, traffic steering and clustering solution on the Nexus 9K,7K,6K,5K series of switches. Customers do not have to buy any new hardware. It works on all the existing hardware, linecards and supervisors.
Here are some of the quotes from customers, account teams, industry analysts and architects:
"Great milestone Samar Sharma, Mouli Vytla, Rajendra Kumar Thirumurthi and team! We are very grateful for the work you guys did with pioneering and driving this new solution!"
"ITD helped us scale to 1Tbps of cache traffic in single Nexus 7700 "
"This feature seems almost too good to be true! I am very excited about it."
"Customers really enjoyed the time and the subject. They said it was the best presentation of the week at Cisco Live"
"Turns out we likely have a far superior solution in ITD that we can bring to the table. One of our web space principles is 'state is the enemy of scale' and ITD aligns very well with this mentality without sacrificing too much flexibility or control. It is still early in our conversations but we are confident that ITD will play a strategic role for scaling services"
Click to find out more! You can also visit Cisco Interop Booth at Interop Las Vegas to find out about Cisco ITD Solution!
Enthusiast
Mark as New

Bookmark

Subscribe

Mute

Email to a Friend
Not sure if you expect questions on this post, but since I didn't receive any responses to my post about ITD, I thought I would try it here.
1. Can I have ITD server load-balancing with VIP at two different data centers with stretched VLANs and FHRP localization where there are two 7Ks at DC1 and two at DC2 with servers in both data centers?
2. How does ITD handle traffic that comes into one N7K but the return traffic flows through a different ITD either at the same DC or a different DC?
3. How does IP sticky work if multiple connections need to go to the same server but each enters a different N7K?
There's not a lot of information on how ITD works. The configs aren't difficult and easy to find, but how ITD functions in certain scenarios / topologies is hard to find.
Thanks for any input