Highlighted
Beginner
Mark as New

Bookmark

Subscribe

Mute

Email to a Friend
Links that could be integrated into Thunderbolt's Portal?
I had an idea last night - what if there was one place that I could log into that autologged me into the plethora of sites that we use on a daily basis.
I use Mint.com for my personal and my business finances - it logs into my banks and credit cards, mortgages, etc and tracks my finances for me - if Thunderbolt could give be my portal into my client's networks - that would be fantastic - along with all the other things it'll do for me.
This Web 2.0 approach seems like it might be a great framework for this... I'm curious what the other Thunderbolt users use as well?
If you build your tool to be modular so it's EASY to add links to all the various portals I routinely use – that would have huge value to me. One login to rule them all? :-)

I'm thinking something along the lines of Mint.com – but for VARs.

Links/tabs I could see that many VARs routinely use:

MSP tools:
Zenith (what we use)
Level Platforms (hosted)
Kaseya
N-Able
Ingram Micro Services
Logmein.com

Industry websites that we use for troubleshooting:
Dnstuff.com
Expertsexchange.com
Whatismyip.com
Speedtest.net
Cisco Community Site
Microsoft 4 hour Newsgroups (have to be a SBSC or better to have access)

Distributors:
Ingrammicro.com
Dandh.com (our primary)
Synnex.com

Blogs/RSS Feeds:
Smbnation.com
Sbsdiva.com
Smbtn.com
Microsoft SBS Team

PSAs:
Connectwise (we use the hosted version)
Autotask
Tiger Paw
I would LOVE to have one login to rule them all - this would also make it much easier to move from computer to computer for me and my techs but keep all the info we need close at hands - particularly our PSA for tracking time against tickets.
Aaron Booker
Hardlines Company
Video for VARs and their Vendor Partners at: http://www.varvid.com
1 ACCEPTED SOLUTION
Highlighted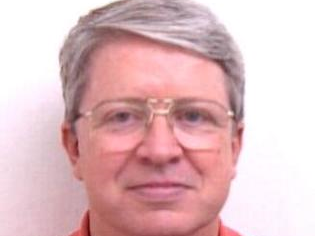 Beginner
Mark as New

Bookmark

Subscribe

Mute

Email to a Friend
Thanks for the insight, Aaron. So, youre looking for a well-known, easily accessible (one-click to reach) page to which you could add, delete, edit and organize frequently used links related to your day's work? Correct?
Dave