Businesses are integrating new technologies into their infrastructures to stay competitive. Even if your organization is a well-established business, sooner or later you will need professionals who possess knowledge of the latest technologies in the marke...
Read More

With the continual evolution of networks as a complex cluster of systems and devices, Cisco endeavors to protect and streamline networks with comprehensive Cisco Routing & Switching Track training courses. Categorized as four levels of network certificati...
Read More

I know I can configure intercom on an 8800 series phone to "whisper" to the call recipient and in order to have a two way conversation, the recipient will need to press a button on their phone to allow the two way conversation. Is it possible to program t...
Read More
The upcoming Cisco Live event will mark the 25th anniversary of these Cisco customer events.

I am excited to roll-out our new Cisco Support Community Toolbar today. Email invitations will be going out to users who have requested for a pass in response to our announcements. The new toolbar is built from scratch and supported on multiple platforms ...
Read More

CTS migration videos have once again been very popular on our YouTube channel. If you haven't seen them, take a look at these two videos. CTS MIGRATION FOR EXISTING USERS and CTS MIGRATION FOR NEW USERS walk you through the process of merging your CTS log...
Read More

Facebook App gets an update! The app received an update recently and includes lots of new features to enable you to collaborate, participate and share information easily and effectively. You now have the ability to mark a question as "answered" whenever s...
Read More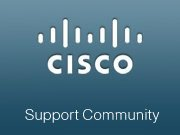 From Cisco Newsroom Awards form the next landmark event of Cisco's BIG initiative; Cisco's CTO, Padmasree Warrior, launched competition on 1 February London 2 February 2012 - In its quest to discover and help develop emerging and early stage technology ba...
Read More

Season's Greeting from the Cisco Support Community Team. As we turn a page in history, close the 2011 chapter and look forward to 2012, I paused for a moment to look at our achievements. Here's a summary of what we have achieved so far. Audience Growth We...
Read More
We recently had the opportunity to talk with one of the Support Community's Leading Top Contributor and Cisco Designated VIP, Martin Ermel. A network management consultant in Germany, long-time community member and 2011 Designated VIP (Network Management)...
Read More

Back in July we had announced a contest called, "Meet CSC @ Cisco Live". If you attended the Cisco Live event at Las Vegas, you could have participated in the contest by taking a picture of yourself in front of our booth or with one of our team members at...
Read More

Have you seen what happens to a piece of iron that is thrown into the corner of your house, garage or office and hasn't been touched in a long time? Yes, I'm referring to that brown powdery rust on that iron. Well, our brains work like that too I suppose....
Read More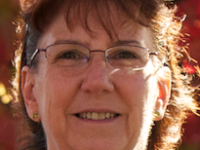 Hello, my name is Ginger Dillon, but you may know me better as , my CCO and Support Community forum handle :-) I brought my Flip video camera with me to Cisco Live 2011 in Las Vegas and took some "behind the scenes" videos of some of my favorite Cisco Liv...
Read More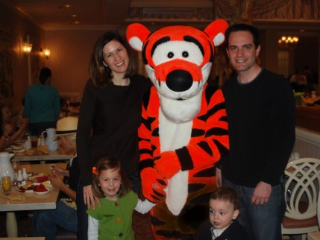 We are pleased to announce the official Cisco logo for the Cisco Designated VIP Program. Designated VIPs will have a "badge" (see below) placed next to their username on the communities to recognize their achievement. The badge will indicate their VIP sta...
Read More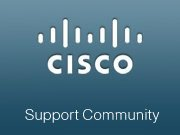 This is a fun item picked up from blogs.cisco.com The Dating Game: Finding the Right Network Gareth Pettigrew | June 16, 2011 at 11:00 am PST -----------------------------------------------------------------------------------------------------------------...
Read More