Highlighted

Beginner
Mark as New

Bookmark

Subscribe

Mute

Email to a Friend
Hi all
I am pretty new to WebEx dev. My problem is I cant get a session ticket from the response xml of authenticate function. I am passing the username and a samlResponse. I generated the samlResponse using a modified version of the sample code found on this website: How to create a valid SAML 2.0 Assertion with OpenSAML for JAVA | Keksrolle.de. Whenever I send the request with the assertion, I get a result of SUCCESS but without a session ticket. I am guessing that the values in my assertion are wrong hence I am not getting the session ticket.
Anyone knows why this happens?
1 ACCEPTED SOLUTION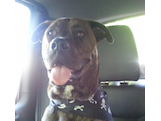 Cisco Employee
Mark as New

Bookmark

Subscribe

Mute

Email to a Friend
Hi Rejean,
IDMS is the Identity Managment System and its used to create assertions on behalf of a user. If your site is not using SAML or an IDMS then you do not need to use AuthenticateUser.
The assertion actually has to be base64 encoded, an example would look like this
<?xml version="1.0" encoding="UTF-8"?>
<serv:message xmlns:serv="http://www.webex.com/schemas/2002/06/service" xmlns:com="http://www.webex.com/schemas/2002/06/common"
xmlns:use="http://www.webex.com/schemas/2002/06/service/user">
<serv:header>
<serv:securityContext>
<com:webExID>{{username}}</com:webExID>
<com:siteName>{{sitename}}</com:siteName>
</serv:securityContext>
</serv:header>
<serv:body>
<serv:bodyContent xsi:type="java:com.webex.xmlapi.service.binding.user.AuthenticateUser">
<protocol>SAML2.0</protocol>
<use:samlResponse>
PD94bWwgdmVyc2lvbj0iMS4wIiBlbmNvZGluZz0iVVRGLTgiPz4NCjxSZXNwb25zZSB4bWxucz0idXJuOm9hc2lzOm5hbWVzOnRjOlNBTUw6Mi4wOnByb3RvY29sIiB4bWxuczp4ZW5jPSJodHRwOi8vd3d3LnczLm9yZy8yMDAxLzA0L3htbGVuYyMiIElEPSJjcGhwZGZvaHBnbmZkbGdjZWFta2VpZGZmYWhkbWppYmVlZWZpa2FuIiBJc3N1ZUluc3RhbnQ9IjIwMTQtMTItMDJUMjI6NDc6MjhaIiBWZXJzaW9uPSIyLjAiIEluUmVzcG9uc2VUbz0iIj4JPG5zMjpJc3N1ZXIgeG1sbnM6bnMyPSJ1cm46b2FzaXM6bmFtZXM6dGM6U0FNTDoyLjA6YXNzZXJ0aW9uIj5LaW5nc2xleUxld2lzPC9uczI6SXNzdWVyPgk8U3RhdHVzPgkJPFN0YXR1c0NvZGUgVmFsdWU9InVybjpvYXNpczpuYW1lczp0YzpTQU1MOjIuMDpzdGF0dXM6U3VjY2VzcyIgLz4JPC9TdGF0dXM+CTxuczI6QXNzZXJ0aW9uIHhtbG5zOm5zMj0idXJuOm9hc2lzOm5hbWVzOnRjOlNBTUw6Mi4wOmFzc2VydGlvbiIgSUQ9ImZjYmNpY2NkY2lib2NwYm9laGNha2JvbWJrZnBvb2NsbWRlaGFqbGEiIElzc3VlSW5zdGFudD0iMjAxNC0xMi0wMlQyMjo0NzoyOFoiIFZlcnNpb249IjIuMCI+CQk8bnMyOklzc3Vlcj5LaW5nc2xleUxld2lzCQk8L25zMjpJc3N1ZXI+CQk8ZHM6U2lnbmF0dXJlIHhtbG5zOmRzPSJodHRwOi8vd3d3LnczLm9yZy8yMDAwLzA5L3htbGRzaWcjIj48ZHM6U2lnbmVkSW5mbz48ZHM6Q2Fub25pY2FsaXphdGlvbk1ldGhvZCBBbGdvcml0aG09Imh0dHA6Ly93d3cudzMub3JnLzIwMDEvMTAveG1sLWV4Yy1jMTRuIyIgLz48ZHM6U2lnbmF0dXJlTWV0aG9kIEFsZ29yaXRobT0iaHR0cDovL3d3dy53My5vcmcvMjAwMC8wOS94bWxkc2lnI3JzYS1zaGExIiAvPjxkczpSZWZlcmVuY2UgVVJJPSIjZmNiY2ljY2RjaWJvY3Bib2VoY2FrYm9tYmtmcG9vY2xtZGVoYWpsYSI+PGRzOlRyYW5zZm9ybXM+PGRzOlRyYW5zZm9ybSBBbGdvcml0aG09Imh0dHA6Ly93d3cudzMub3JnLzIwMDAvMDkveG1sZHNpZyNlbnZlbG9wZWQtc2lnbmF0dXJlIiAvPjwvZHM6VHJhbnNmb3Jtcz48ZHM6RGlnZXN0TWV0aG9kIEFsZ29yaXRobT0iaHR0cDovL3d3dy53My5vcmcvMjAwMC8wOS94bWxkc2lnI3NoYTEiIC8+PGRzOkRpZ2VzdFZhbHVlPjIwNUxRU1ZuenVrYWpQOHlTamJSQTJBNGNOTT08L2RzOkRpZ2VzdFZhbHVlPjwvZHM6UmVmZXJlbmNlPjwvZHM6U2lnbmVkSW5mbz48ZHM6U2lnbmF0dXJlVmFsdWU+QTlvYjFuZXd5R3RLRWdEWWIyVHNwOHFhZGNEY1V1SDRlYkFCSVhqenNQZkNEOGwxUU1NaVBBVG5uSFpBd2tUaDMwNjMvbGJjeW1DZQ0KQnRmUzFIZElvVTNoajI0My9URTZ5UzRGVmJBUnNKZ0RwTmYrK3lseUgwbTRmeWF6Wm5PRFJEZUN5bWppSmdwcjJ3V3dqRjJ5RFZaQQ0KSXNZdWJGR0o2TWZOTXEyUTdFOD08L2RzOlNpZ25hdHVyZVZhbHVlPjxkczpLZXlJbmZvPjxkczpYNTA5RGF0YT48ZHM6WDUwOVN1YmplY3ROYW1lPkNOPUtpbmdzbGV5IExld2lzLE89Q2lzY28sT1U9V2ViRXgsTD1TYWNyYW1lbnRvLFNUPUNhbGlmb3JuaWEsQz1VUzwvZHM6WDUwOVN1YmplY3ROYW1lPjxkczpYNTA5Q2VydGlmaWNhdGU+TUlJQ1dUQ0NBY0tnQXdJQkFnSUdBVFdDZENJQ01BMEdDU3FHU0liM0RRRUJCUVVBTUhBeEN6QUpCZ05WQkFZVEFsVlRNUk13RVFZRA0KVlFRSUV3cERZV3hwWm05eWJtbGhNUk13RVFZRFZRUUhFd3BUWVdOeVlXMWxiblJ2TVE0d0RBWURWUVFMRXdWWFpXSkZlREVPTUF3Rw0KQTFVRUNoTUZRMmx6WTI4eEZ6QVZCZ05WQkFNVERrdHBibWR6YkdWNUlFeGxkMmx6TUI0WERURXlNREl4TlRFNU1Ua3dNMW9YRFRFMw0KTURJeU5ERTVNVGt3TTFvd2NERUxNQWtHQTFVRUJoTUNWVk14RXpBUkJnTlZCQWdUQ2tOaGJHbG1iM0p1YVdFeEV6QVJCZ05WQkFjVA0KQ2xOaFkzSmhiV1Z1ZEc4eERqQU1CZ05WQkFzVEJWZGxZa1Y0TVE0d0RBWURWUVFLRXdWRGFYTmpiekVYTUJVR0ExVUVBeE1PUzJsdQ0KWjNOc1pYa2dUR1YzYVhNd2daOHdEUVlKS29aSWh2Y05BUUVCQlFBRGdZMEFNSUdKQW9HQkFMZFlicHowWmd0UElSTmk2emEzWkhmZQ0KZDc5R2p6RXdnWU5CS2lDNWRxNlhFUVhRUHJWQ0tmd0pOUWhKc2pveW5YMzZOSFkzWTNHNkROVGpaU1ZHMktZOHBFOFBjQ2VhNTUwSA0KeTNvUC9nTUFXUUsvUlNrZUprS2JjYmc5eXRFaG9VU2ZmTXVUdzVMbUFDbm5GZUQySjVyQkhKSUh6Q2Q1c2RTOGRLbzJkUUNIQWdNQg0KQUFFd0RRWUpLb1pJaHZjTkFRRUZCUUFEZ1lFQVJ2czFYaytwUDRtZFc1VnBSZlJsTEJHNFpVZjFVWkNmZEQvbFY1S3VuUjJsblhNdg0KUkc0Y0RzOTRVTGNGNVhiUTl6cTdROUlWeFQ1dFRTQnRZbjcxK0FnenJrNXJleWIzQVRPNktPd1JSQWo1VWZyTGUzaWdRZFJLRGJYYQ0KOG9vWkpqU0d1NEZZK1d3SFpGWGNDMzQ2ZE5ZNnN4QUU0eXppczlTcDVWaHY4STg9PC9kczpYNTA5Q2VydGlmaWNhdGU+PC9kczpYNTA5RGF0YT48L2RzOktleUluZm8+PC9kczpTaWduYXR1cmU+PG5zMjpTdWJqZWN0PgkJCTxuczI6TmFtZUlEIEZvcm1hdD0idXJuOm9hc2lzOm5hbWVzOnRjOlNBTUw6MS4xOm5hbWVpZC1mb3JtYXQ6dW5zcGVjaWZpZWQiPgkJCQlrbGV3aXMJCQk8L25zMjpOYW1lSUQ+CQkJPG5zMjpTdWJqZWN0Q29uZmlybWF0aW9uIE1ldGhvZD0idXJuOm9hc2lzOm5hbWVzOnRjOlNBTUw6Mi4wOmNtOmJlYXJlciI+CQkJCTxuczI6U3ViamVjdENvbmZpcm1hdGlvbkRhdGEgSW5SZXNwb25zZVRvPSIiIE5vdE9uT3JBZnRlcj0iMjAxNC0xMi0wMlQyMjo1MDoyOFoiIFJlY2lwaWVudD0iaHR0cHM6Ly9hY21ldHNwMjEud2ViZXguY29tL2Rpc3BhdGNoZXIvU0FNTDJBdXRoU2VydmljZT9zaXRldXJsPWFjbWV0c3AyMSZhbXA7cGFydG5lcj1LaW5nc1RlY2gmYW1wO1RZUEU9UFQiIC8+CQkJCTwvbnMyOlN1YmplY3RDb25maXJtYXRpb24+CQk8L25zMjpTdWJqZWN0PgkJPG5zMjpDb25kaXRpb25zIE5vdEJlZm9yZT0iMjAxNC0xMi0wMlQyMjo0NDoyOFoiIE5vdE9uT3JBZnRlcj0iMjAxNC0xMi0wMlQyMjo1MDoyOFoiPgkJCTxuczI6QXVkaWVuY2VSZXN0cmljdGlvbj4JCQkJPG5zMjpBdWRpZW5jZT5odHRwOi8vd3d3LndlYmV4LmNvbTwvbnMyOkF1ZGllbmNlPgkJCTwvbnMyOkF1ZGllbmNlUmVzdHJpY3Rpb24+CQk8L25zMjpDb25kaXRpb25zPgkJPG5zMjpBdXRoblN0YXRlbWVudCBBdXRobkluc3RhbnQ9IjIwMTQtMTItMDJUMjI6NDc6MjhaIj4JCQk8bnMyOkF1dGhuQ29udGV4dD4JCQkJPG5zMjpBdXRobkNvbnRleHRDbGFzc1JlZj4JCQkJCXVybjpvYXNpczpuYW1lczp0YzpTQU1MOjIuMDphYzpjbGFzc2VzOlBhc3N3b3JkUHJvdGVjdGVkVHJhbnNwb3J0CQkJCTwvbnMyOkF1dGhuQ29udGV4dENsYXNzUmVmPgkJCTwvbnMyOkF1dGhuQ29udGV4dD4JCTwvbnMyOkF1dGhuU3RhdGVtZW50PgkJPG5zMjpBdHRyaWJ1dGVTdGF0ZW1lbnQ+PG5zMjpBdHRyaWJ1dGUgTmFtZT0idWlkIiBOYW1lRm9ybWF0PSJ1cm46b2FzaXM6bmFtZXM6dGM6U0FNTDoyLjA6YXR0cm5hbWUtZm9ybWF0OnVuc3BlY2lmaWVkIj48bnMyOkF0dHJpYnV0ZVZhbHVlPmtsZXdpczwvbnMyOkF0dHJpYnV0ZVZhbHVlPjwvbnMyOkF0dHJpYnV0ZT48bnMyOkF0dHJpYnV0ZSBOYW1lPSJlbWFpbCIgTmFtZUZvcm1hdD0idXJuOm9hc2lzOm5hbWVzOnRjOlNBTUw6Mi4wOmF0dHJuYW1lLWZvcm1hdDp1bnNwZWNpZmllZCI+PG5zMjpBdHRyaWJ1dGVWYWx1ZT5kYmVzQG5vcmVwbGllcy53ZWJleC5jb208L25zMjpBdHRyaWJ1dGVWYWx1ZT48L25zMjpBdHRyaWJ1dGU+PG5zMjpBdHRyaWJ1dGUgTmFtZT0ibGFzdG5hbWUiIE5hbWVGb3JtYXQ9InVybjpvYXNpczpuYW1lczp0YzpTQU1MOjIuMDphdHRybmFtZS1mb3JtYXQ6dW5zcGVjaWZpZWQiPjxuczI6QXR0cmlidXRlVmFsdWU+TGV3aXNlczwvbnMyOkF0dHJpYnV0ZVZhbHVlPjwvbnMyOkF0dHJpYnV0ZT48bnMyOkF0dHJpYnV0ZSBOYW1lPSJmaXJzdG5hbWUiIE5hbWVGb3JtYXQ9InVybjpvYXNpczpuYW1lczp0YzpTQU1MOjIuMDphdHRybmFtZS1mb3JtYXQ6dW5zcGVjaWZpZWQiPjxuczI6QXR0cmlidXRlVmFsdWU+S2luZ3NsZXllczwvbnMyOkF0dHJpYnV0ZVZhbHVlPjwvbnMyOkF0dHJpYnV0ZT48L25zMjpBdHRyaWJ1dGVTdGF0ZW1lbnQ+CTwvbnMyOkFzc2VydGlvbj48L1Jlc3BvbnNlPg0K
</use:samlResponse>
</serv:bodyContent>
</serv:body>
</serv:message>