Highlighted
Beginner
Mark as New

Bookmark

Subscribe

Mute

Email to a Friend
Cisco Jabber is using wrong interface to register in CUCM through VPN client
Hello Guys,
I have a one-way-audio problem with my Cisco Jabber Voice installed in several Android phones. (Several phones running Android 4.3 and also one new Nexus 5, Android 4.4.) The android Cisco Voice Jabber is working properly inside the corporative network.
I have also double-checked the CUCM configuration and I do not see any important difference with Cisco document Jabber for Android Configuration Example Document ID: 113471
I have tried native VPN client from Android and also VPNCILLA to connect to the vpn. The ping into CUCM and Service Presence is successful, I have tried with one dedicated vpn profile without split tunneling and also the one used for corporative PCs. So basically I discard that the problem is related with the vpn configuration.
However, when I try to connect from 3g or different network I've found that the Cisco Jabber Voice is using the 3g or Wifi interface IP address to register into the CUCM instead of the tunnel interface IP address.
As a result, the phone is registered but there is one way audio for all calls.
Is there any possibility to force the ip address of an application or the phone? Any ideas any workaround? Any suggestions?
Some screenshots to show the problem attached-
Wifi IP address 10.151.101.143
VPN tunnel interface 10.200.254.77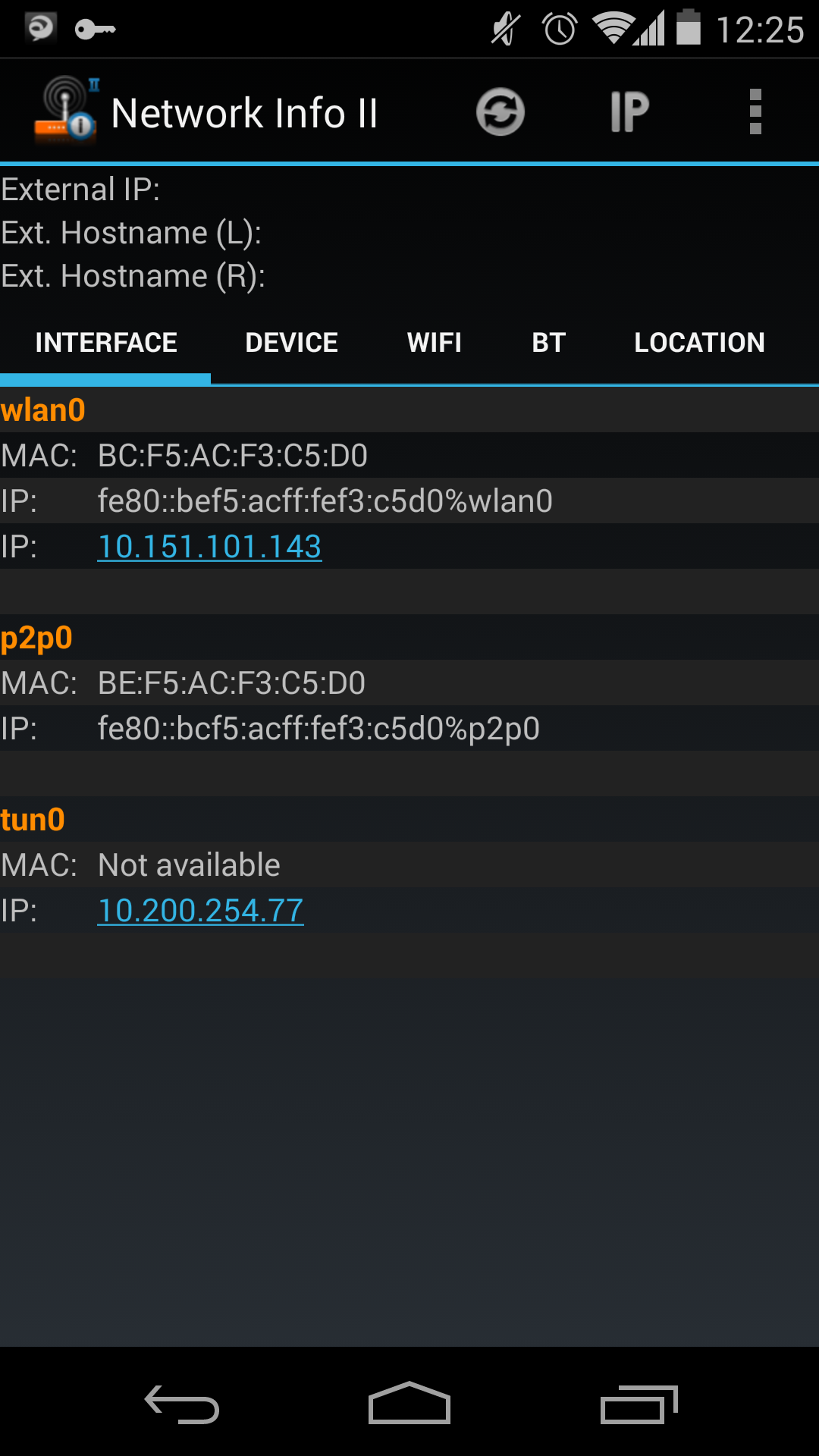 Here you have a screenshot of the Device-Phone from the CUCM (System version: 8.6.1.20000-1)

(I had to resize the image to make it fit in the screenshot).
Thank you in advance for your help!
Cheers!