Beginner
Mark as New

Bookmark

Subscribe

Mute

Email to a Friend
Jabber User Directory through Expressway
I was hoping someone could help me better tweak my setup. I am running the following versions:
Expressway C/E - x8.2
CUCM - 9.1.2.11900-12
IM&P - 9.1.1.41900-1
Jabber for Windows - 9.7.0 Build 18474
Jabber for iPhone - 9.6.2.177024
So internally, the Jabber client for Windows get all of the information I would expect from AD. I can see email, phone numbers, address, job title, chat address. When I switch Jabber for windows to off the network through the Expressway, I only see the IM Chat Address. I know that off the network the system is using UDS. I have CUCM synced with LDAP, but I would like to see the same information as when I am internal. It seems like I am not seeing the information synced from LDAP to the CUCM server. Does anyone have a screenshot and/or suggestion on what to sync on CUCM, do I need to add custom user fields?
In addition, I cannot see any information about contacts with Jabber for iPhone, even when on the network. I read that this uses a BDI setting, but not sure exactly on how to configure that. I do have a basic jabber-config.mxl file, but I know something is missing. In addition the jabber-config.xml, do I need to have a UC service for the directory configured? Does anyone have a template that I can follow of the CUCM configuration of the LDAP directory items synced as well as the UC service setup/ and jabber-config.xml file?
I just want the end user experience to be the same or as close to the same as possible whether they are on the network or off, or on Jabber for Windows verses Jabber for iPhone/Android.

Thanks!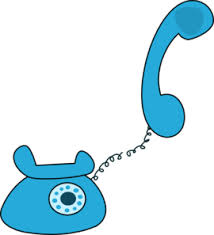 Beginner
Mark as New

Bookmark

Subscribe

Mute

Email to a Friend
Hey Corey not sure if you were able to find your answer yet but here is a good link:
https://supportforums.cisco.com/discussion/12144486/cisco-jabber-mac-directory-lookup-and-contact-fields
We have a hodgepodge of devices here, following that link I was able to have my iPhone users search the directory.
I have attached the xml file I am currently using, I'm running mine in a lab so I am using 2 different settings (EDI/BDI)
From my understanding Jabber for Mac/iPhone/Android all use BDI, while windows internal uses EDI and external uses UDS.
Hope this helps
-Phil
Beginner
Mark as New

Bookmark

Subscribe

Mute

Email to a Friend
Thanks Phil,
I will read through this and let you know how it works out!