Beginner
Mark as New

Bookmark

Subscribe

Mute

Email to a Friend
Predict Maximum Capacity on CWMS 2.7.1?
Greetings,
We recently had a user who was worried that his meeting of approximately 50 participants may have a problem (based on reports from other users who had problems with attendees joining large or important meetings). We are currently running a 250-User license for WebEx and going up to the next level is prohibitively expensive for us. We often hit the 250 limit, at least 2-3 times a week.
I explained to the user why it's difficult for us to predict when we may hit this limit. Looking back through monthly reports, it seems that certain times come up often (like 2pm) but the day can vary month to month (one month maybe Tuesday at 2pm was highest capacity where the next month it may be Thursday). I also indicated that often people will create WebEx meetings "just in case" they need it and then never start the meeting. Others will create meetings with Distribution Lists as attendees, where the DL could be 20-30 people. WebEx sees it as 1 invited participant but in actuality 20 people may join the WebEx. And often large meetings will run over, causing meetings that are just starting to have issues with attendees joining until the previous meeting ends and attendees leave WebEx.
In the past I attempted to use custom reports and pull the data into Excel to see if I could analyze it for how often meetings run over and also how often (and when) we hit capacity. But the analysis is beyond my meager Excel skills.
So the question I pose is, am I right that predicting is difficult to impossible for reasons stated? Or is there a tool we are unaware of that could analyze data from WebEx and predict with some reasonable accuracy when we are likely to hit our capacity based on upcoming meeting information?
Thanks,
Jim Makowski
Senior Systems Analyst
Mathematica Policy Research, Inc.
Highlighted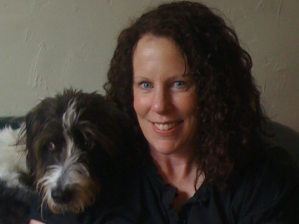 Rising star
Mark as New

Bookmark

Subscribe

Mute

Email to a Friend
Re: Predict Maximum Capacity on CWMS 2.7.1?
Jim,
There are some 3rd party vendors and Cisco partners who provide similar services to what you are seeking. Try a Google search for more information.
I hope this helps.
Kelli Glass
Moderator for Cisco Customer Communities