Beginner
Mark as New

Bookmark

Subscribe

Mute

Email to a Friend
Training Center Questions
Hi - I'm newer to facilitating using the Training Center and have some questions:
Can I add a test to an Instant training session (as opposed to only a scheduled session)?
Why am I unable to send use the Q&A feature during a session? I have the feature enabled and can type a question, but cannot send it.
Sometimes my participants are not seeing the button to indicate that the facilitator should slow down or speed up.
Thank you for your help!
-Christine
Message was edited on June 5, 2013: Kelli Glass, Cisco Collaboration Community moderator, added community categories and tags for greater ease in filtering posts (no change to content).
Enthusiast
Mark as New

Bookmark

Subscribe

Mute

Email to a Friend
Hi Christine.
I can help you out with these:
1. Web-Based testing in Training Center can only be added to scheduled sessions or recorded sessions. That feature can't be used with an instant session. You can create an offline poll and bring it into your instant session or create a poll on the fly instead, if that will help you.
2. - As the host/presenter, you cannot send questions in the Q&A box. TC will let a Panelist type a question in the box - the box is not grayed out - but you cannot send it. Only attendees can send. As a panelist, you can select a question in the Q&A box by highlighting it with your mouse, then type your Answer and click send. Panelists can only 'answer' questions; they cannot 'ask' them. Use Chat if you need to send a message to your students.
3. - There are a few things that could cause this. The 'slow down' button is part of the Participant Panel. If the student has minimized the panel, or if the Host/Presenter has made the Participant panel not visible to students, then the 'slow down' icon will not be visible. It's also possible that the Feedback icons are not active in your session and you need to activate them. While in your live session, go to Session/Training Session Options and ensure "feedback" is selected.
Good luck!
Susan
Mark as New

Bookmark

Subscribe

Mute

Email to a Friend
Susan, thank you so much for taking the time to share those very helpful answers!!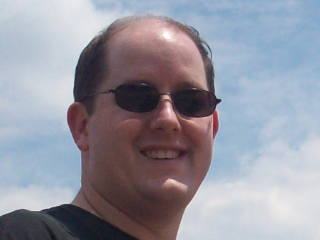 Enthusiast
Mark as New

Bookmark

Subscribe

Mute

Email to a Friend
A quick note on #2:
You can copy and paste from the powerpoint notes panel into the chat panel. So if you have questions, contact information, or URLs to share, put them into the notes section of your powerpoint deck before the session. Then during the session you can quickly copy and paste those questions, contact info, URLs into the chat. No worry about trying to type & talk, and no worry about typos.
Cheers!
-Greg