Options
Mark as New

Mark as Read

Bookmark

Subscribe
For IT teams stretched to the max, quickly getting to the root cause of any infrastructure issue is key. Teams that use ServiceNow for IT operations management now have immediate visibility into their Cisco Intersight-connected inventory—including all UCS, HyperFlex, network, storage, and virtualized infrastructure—through the Cisco Intersight Service Graph Connector.
This helps you quickly identify the origin of issues across complex deployments that span multiple resources so you can fix them faster.
What is ServiceNow's Service Graph, and why do you need a connector?
Service Graph is the next-generation system of record for digital products and services for ServiceNow customers. It extends the ServiceNow Configuration Management Database (CMDB) to include new data types that encompass the entire digital lifecycle of applications and services, from planning to design to application development and deployment. Service Graph Connectors enable the ServiceNow platform to connect and visualize data from many different resources in your IT stack. And they provide a real-time understanding of the relationships between IT resources from physical infrastructure to applications.
You need a Service Graph connector to connect data sources—like Cisco Intersight—to the Service Graph in order to ingest data from Cisco Intersight into the ServiceNow CMDB.
Service Graph Connector for Cisco Intersight: Visibility and Actionable Insights
Developed to meet stringent ServiceNow requirements, the Service Graph Connector for Cisco Intersight helps IT teams predict, prevent, and resolve services outages and minimize the risk of changes to respond quickly to end users. The Connector provides automatic inventory collection from all Cisco Intersight-connected UCS, HyperFlex, network, storage, and virtualized infrastructure. You can automatically see your infrastructure inventory in your ServiceNow portal, from servers and storage to data center networking and virtual machines.
The expanded visibility provided by the Connector gives you a complete view of your environment, including complex deployments that span resources, and population of data from Intersight to the ServiceNow CMDB enables proper incident, problem, and change management. The Connector is integrated with a single Common Service Data Model framework and uses ServiceNow's Reconciliation Engine to automatically tie resources from different discovery flows into single CMDB entries.
By using Intersight as a discovery source, all the relationships between virtual machines, servers, chassis, and the network fabric can be visualized in ServiceNow.

Figure 1: Server Inventory and Relationships
Efficient change management and faster time to resolution
With expanded visibility into the dependencies between workloads and infrastructure, you get help to make decisions and take actions across IT stacks. By automatically pulling information from Intersight-managed infrastructure into ServiceNow, you can predict, prevent, and resolve service outages faster.
In addition, the Cisco Intersight Service Graph Connector extends beyond operations into areas such as planning, application development, deployment, cost optimization, and more, creating a broad and deep data foundation that helps to manage the entire digital service lifecycle. This simplifies change management in ServiceNow through visibility into all relationships between resources so that operations—like a server firmware—update can be planned and performed with confidence.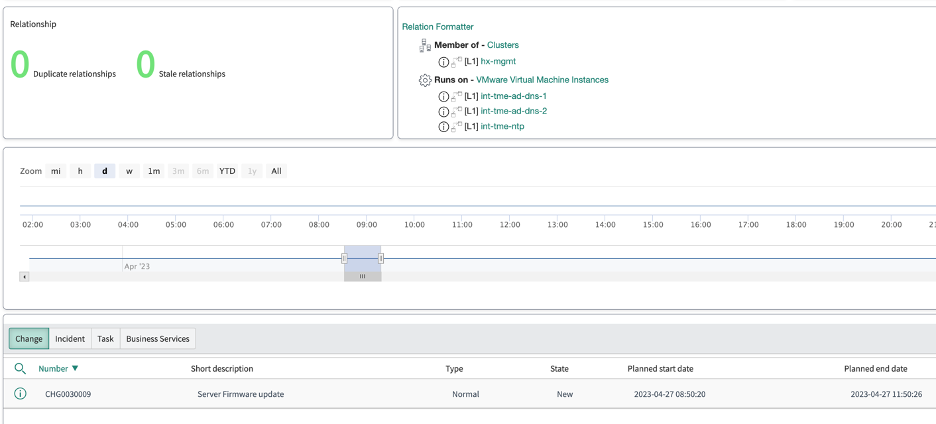 Figure 2: Change Management with Relationship Views
Get the Service Graph Connector for Cisco Intersight
The Service Graph Connector for Cisco Intersight is now available in the ServiceNow store. Register now for the Cisco Intersight and ServiceNow Solution Demo on Thursday, May 25!
We also invite you to learn more in the overview on Cisco Community and in a video demo, which includes guided setup and use of the Connector.
1 Comment
You must be a registered user to add a comment. If you've already registered, sign in. Otherwise, register and sign in.