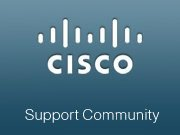 Community Manager
Mark as New

Bookmark

Subscribe

Mute

Email to a Friend
Ask the Expert: Packet Capture Capabilities of Cisco Routers and Switches
With Rahul Rammanohar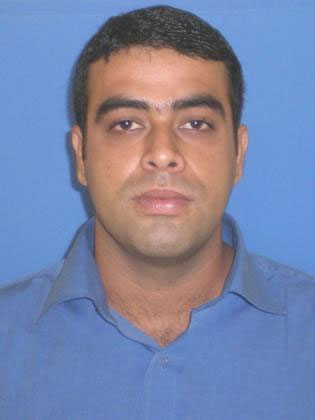 Welcome to the Cisco Support Community Ask the Expert conversation. This is an opportunity to learn and ask questions about packet capture capabilities of Cisco routers and switches.
In May 2013, we created a video that included packet capture capabilities across multiple Cisco routers and switches. For each product, we began with a discussion about the theory of the capabilities, followed by an explanation of the commands, and we concluded with a demo on real devices. In this Ask the Expert event, you're encouraged to ask questions about the packet capture capabilities of these Cisco devices:
• 7600/6500: mini protocol analyzer (MPA), ELAM, and Netdr
• ASR9k: network processor capture
• 7200/ISRs: embedded packet capture
• Cisco Nexus 7K, 5K, and 3K: Ethanalyzer
• Cisco Nexus 7K: ELAM
• CRS: show captured packets
• ASR1K: embedded packet capture
More Information
Blog URL: Packet Capture Capabilities of Cisco Routers and Switches
Watch the Video: https://supportforums.cisco.com/videos/6226
Hitesh Kumar is a customer support engineer in the High-Touch Technical Services team at Cisco specializing in routing protocols. He has been supporting major service providers and enterprise customers in routing, Multiprotocol Label Switching (MPLS), multicast, and Layer 2 VPN (L2VPN) issues on routing platforms for more than three years. He has more than six years of experience in the IT industry and holds a CCIE certification (number 38757) in service.
Rahul Rammanohar is a technical leader with the High-Touch Technical Support Team in India. He handles escalations in the area of routing protocols and large-scale architectures for devices running Cisco IOS, IOS-XR, and IOS-XE Software. He has been supporting major service providers and large enterprise customers for routing, MPLS, multicast, and L2VPN issues on all routing platforms. He has more than 13 years of experience and holds a CCIE certification (number 13015) in routing/switching and service provider.
Remember to use the rating system to let Hitesh and Rahul know if you have received an adequate response.
Because of the volume expected during this event, Hitesh and Rahul might not be able to answer each question. Remember that you can continue the conversation in the Service Provider, sub-community forum shortly after the event. This event lasts through November 1, 2013. Visit this forum often to view responses to your questions and the questions of other Cisco Support Community members.